Best New Artist is one of the Grammys most nebulous and ill-defined categories with one of its most straightforward names. While the creators of the award couldn't even nail down a definition of "new" — the album that makes an artist eligible does't have to be their first — they still decided to give the award a massive sense of importance and finality right there in the title. Of all the upstart musicians, across all the genres, this one right here is the absolute best, the award seems to say.
So, it stands to reason that those best new artists — the most promising of all the musicians just starting out — should have a long, prosperous career ahead of them, right? The Academy certainly has to consider that these artists are the next men and women up to give them their Rookie of The Year equivalent. But how good are the Grammys at predicting the future? How much weight does such a heavy title actually carry?
There's only one way to find out. Let's take a look back at the last 20 years of Best New Artist winners to see how they held up over time, and whether or not the Recording Academy would have been better suited picking someone else.
1997 – Winner: LeAnn Rimes

Other nominees:
Garbage
Jewel
No Doubt
The Tony Rich Project
There's pretty much no doubt that Rimes was the correct pick. Rimes had a great story built into her win at the time. She was only 14 years old and two excellent country singles that still see regular radio rotation two full decades later in "One Way Ticket" and her Patsy Cline cover "Blue." Rimes was so undeniable that her next album went platinum four times over in spite of being largely standards, covers and church songs. No offense to Garbage — who released a great album just last year — or No Dobut's still-classic Tragic Kingdom but the Grammys called this one correctly.

1998 – Winner: Paula Cole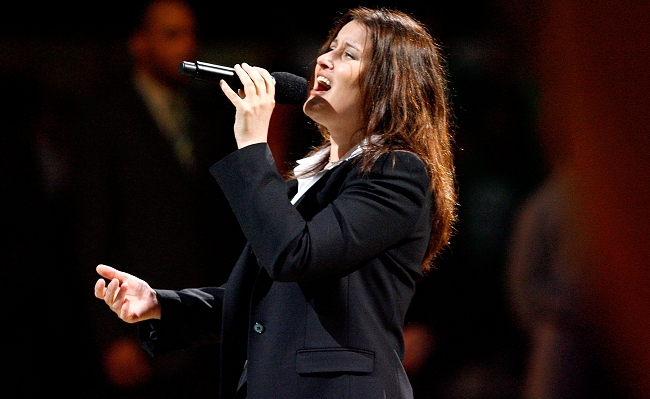 Other nominees:
Erykah Badu
Fiona Apple
Hanson
Puff Daddy
This is only the second entry and it's already the first big whiff. Not that you can blame the Grammys for picking Cole. On the tail end of a decade chock full o' excellent women singer-songwriters and hot off of Cole's singles "Where Have All The Cowboys Gone?" and "I Don't Want To Wait," it's easy to see how the voters might have decided to hitch their wagon to Cole. And maybe the youth of Fiona Apple — and the fact that they gave the award to Rimes the year before — kept voters from awarding her efforts on her debut album Tidal. But out of the runners-up, there are three picks who clearly went on to have more of an impact on the world of music.
Maybe that Rimes pick was a fluke?
1999- Winner: Lauryn Hill

Other nominees:
Andrea Bocelli
Backstreet Boys
Dixie Chicks
Natalie Imbruglia
….And maybe it wasn't. Of course, out of these choices you pick Ms. Lauryn Hill. She dropped one of the best albums of the entire decade in Miseducation and the fact that she went on to do (let's be honest) not a whole hell of a lot doesn't lie with the award. Backstreet Boys and Dixie Chicks both had more sustained success and but the Grammys were content to let them have their money and honor a classic.
2000 – Winner: Christina Aguilera

Other nominees:
Britney Spears
Kid Rock
Macy Gray
Susan Tedeschi
This one's tough. Whether or not you think Christina was the best pick is likely a reflection on where you lie on the Britney/Xtina fan divide. They both continued to have massive success throughout the '00s. Britney kept it going for a little longer but faltered under the spotlight in a very public and memorable fashion. Aguilera parlayed her fame into a slot as The Voice's least-irritating judge. Let's call it a wash.
2001 – Winner: Shelby Lynne

Other nominees:
Brad Paisley
Jill Scott
Papa Roach
Sisqó
This is a big miss that managed to avoid some even dicier choices. With all due respect to his work in Dru Hill, Sisqó would have been a bad look for the award, when viewed from our vantage point. And a Papa Roach pick would have aged as well as…well, a Papa Roach CD. But an argument can be made easily for either Jill Scott or Brad Paisley (even after this national embarrassment of a single).
2002 – Winner: Alicia Keys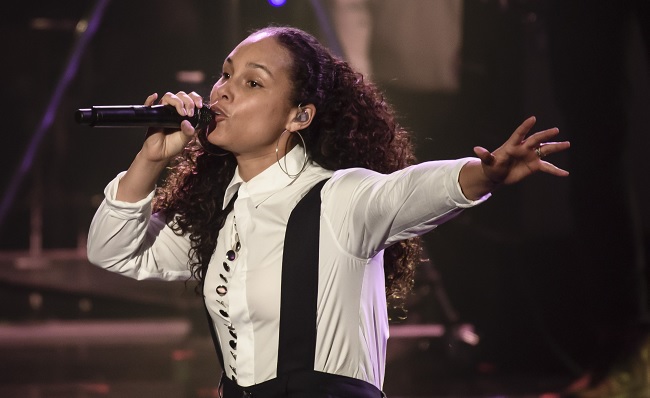 Other nominees:
David Gray
India.Arie
Linkin Park
Nelly Furtado
Let's hear it for the Best New Artist pickers! There's only one correct choice here and they absolutely nailed it. They refused — for the time — to get swept up in the last gasps of rock radio's mainstream dominance and picked the only artist of the bunch who is still releasing great albums.

2003 – Winner: Norah Jones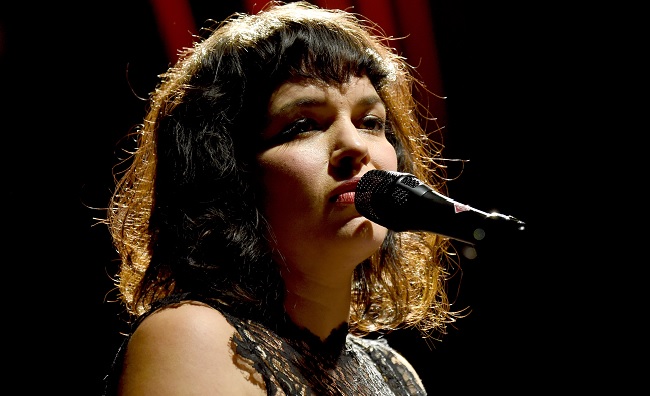 Other nominees:
Ashanti
Avril Lavigne
John Mayer
Michelle Branch
Like most of the music produced by 2003's batch of nominees, this pick is just there. It's background sound. It's a someone-had-to-win shrug. I'm not about to stick my neck out for any of the also-rans, and Norah Jones is really, really good at what she does.
2004 – Winner: Evanescence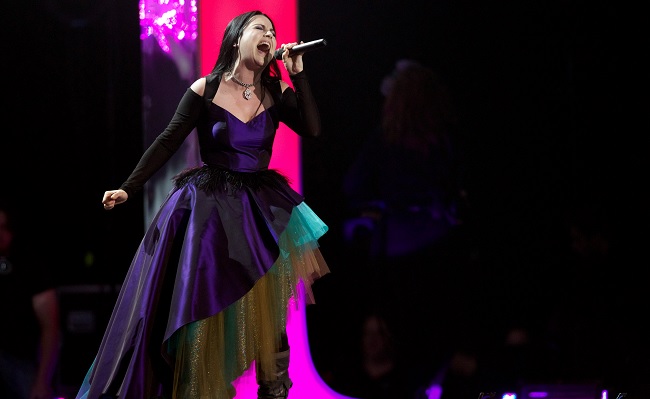 Other nominees:
50 Cent
Fountains of Wayne
Heather Headley
Sean Paul
Another tough year. Sean (a-)Paul deserves credit for making people run to dance floors faster than any song that doesn't include the phrase "99 and the 2000." 50 Cent would have been an obvious pick over the Hot Topic faves before he morphed from frightening rap badman to Petty LaBelle, social media bully and vodka huckster. But even with his recent devolution, the award belonged to Fif.
2005 – Winner: Maroon 5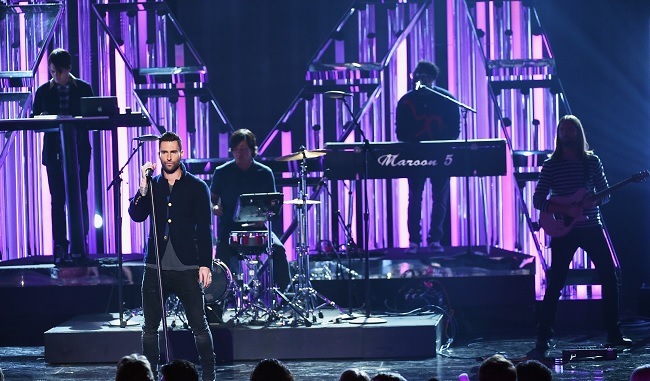 Other nominees:
Gretchen Wilson
Los Lonely Boys
Joss Stone
Kanye West
Of course, there's a huge name at the bottom of the losers' list. The name of one of the most important figures in rap music this century and one of the biggest cultural figures of right now. But, as hard as it can be to remember now with pure trash like "Sugar" floating about, Songs About Jane was kind of flames. Obviously, Kanye is the hindsight pick. He's in that rarified air of the mononym crew that have shaped popular music in their image: Bey, 'Ye, Drake and Taylor. But I'm kinda like Chris Rock on this one. I don't agree, but I understand.
2006: Winner – John Legend

Other nominees:
Ciara
Fall Out Boy
Keane
Sugarland
Give John Legend all the awards for being a great musician, an awesome human being and one half of the entire world's relationship goals. The Grammys nailed it.
2007: Winner – Carrie Underwood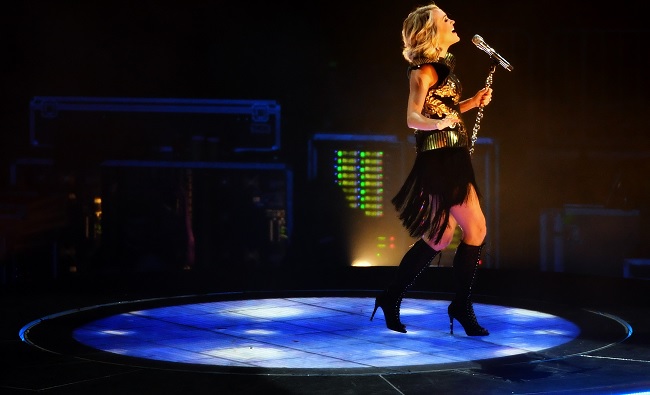 Other nominees:
Chris Brown
Corinne Bailey Rae
Imogen Heap
James Blunt
A case can be made for Breezy, but why would you want to? And the Grammys don't want to be associated with Brown any more than they already are. Carrie Underwood is a star and "Choctaw County Affair" slaps. Best New Artist is on a hot streak.
2008- Winner: Amy Winehouse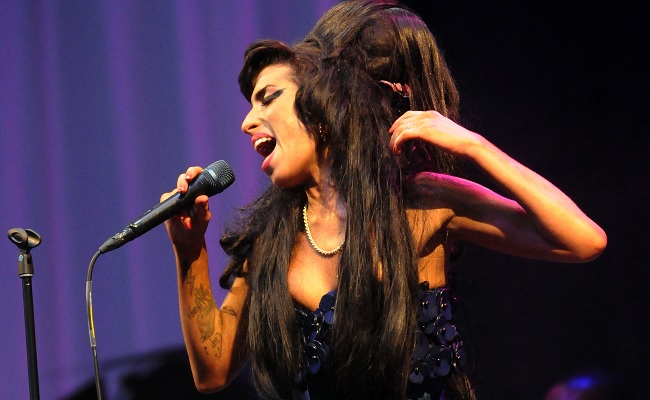 Other nominees:
Feist
Ledisi
Paramore
Taylor Swift
Again, there's one of the biggest names in the world staring us in the face. But would anyone really feel good taking the nod away from Amy Winehouse and Back To Black?
2009 – Winner: Adele

Other nominees:
Duffy
Jonas Brothers
Jazmine Sullivan
Lady Antebellum
I'm just here to drop a reminder that "Amy Winehouse or Duffy?" was a legit question that you could ask without getting laughed out of the room in 2008 and 2009. The winner of that argument is as obvious as this pick looks in retrospect. The woman who's holding up the recording industry's sales numbers like Atlas deserves whatever awards its biggest night can give her.

2010 – Winner: Zac Brown Band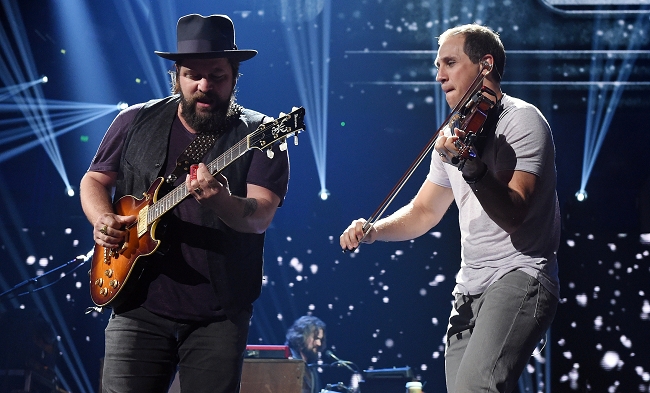 Other nominees:
Keri Hilson
MGMT
Silversun Pickups
The Ting Tings
Beach country is eternal and moms need to party, too. ZBB is the highlight of one of the weakest fields in our survey.
2011: Winner – Esperanza Spalding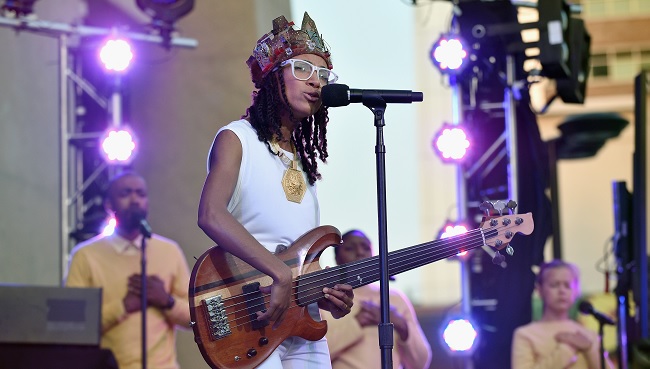 Other nominees:
Drake
Florence + The Machine
Justin Bieber
Mumford & Sons
This is a troll pick. Esperanza Spalding made some great music — and her most recent album Emily's D+Evolution was great — but you have better picks for cultural importance (Drake), sheer undeniable numbers (Justin Bieber) or a little bit of both (Florence and Mumford). The Academy can stand behind the idea that they were promoting a genuinely talented artist — and they were — but it's easy to spot a hot take when you see one.
2012 – Winner: Bon Iver

Other nominees:
J. Cole
Nicki Minaj
Skrillex
The Band Perry
It's the win that launched a million confused tweets. And the only other possible pick is Nicki Minaj. Give the Grammys this one.
2013 – Winner: fun.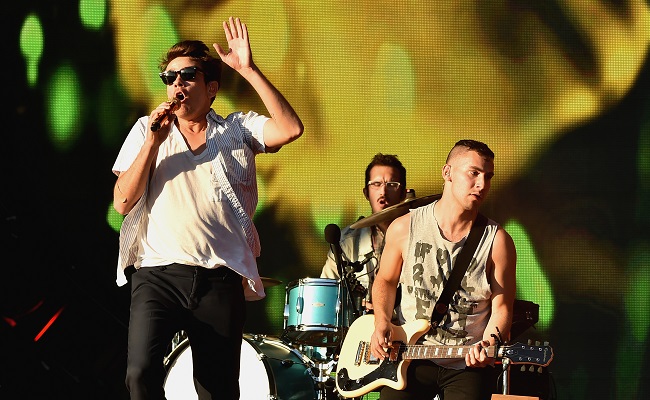 Other nominees:
Alabama Shakes
Hunter Hayes
Frank Ocean
The Lumineers
Woof. This whiff left Frank and Alabama Shakes on the table?
2014 – Winner: Macklemore & Ryan Lewis
Other nominees:
Ed Sheeran
James Blake
Kacey Musgraves
Kendrick Lamar
This one isn't the famously bad win, the one that introduced us to the Art of the Mackle via a "real" text to Kendrick Real. But it was on the same night and it certainly didn't help matters. There's a better world out there where Kendrick has the Best Rap Album Grammy and Kacey Musgraves walked away with this one.
2015 – Winner: Sam Smith

Other nominees:
Bastille
Brandy Clark
Haim
Iggy Azalea
Well, given the choices…
2016 – Winner: Meghan Trainor

Other nominees:
Courtney Barnett
James Bay
Sam Hunt
Tori Kelly
Sometimes I sit and think about how a group of someones thought Meghan Trainor deserved an award over Courtney Barnett, Sometimes I just sit.
That brings us to this year. The obvious choice is Chance The Rapper a beam of sunlight with an ugly hat who is literally reshaping the Grammys around himself. But picking Maren Morris or Kelsea Ballerini — the smart mark's current pop-country favorite — or Anderson .Paak are equally defensible. In fact the only way that the awards show can screw this up is by picking the tip-to-tippers in The Chainsmokers. But can the Grammys be expected to do the right thing, to make the pick that will look the best in the future, even when it's this easy?
Their record across the last two decades stands at 11/20. That's a hard fail in any classroom, but for our purposes it means they can be trusted. They get it right more often than not.