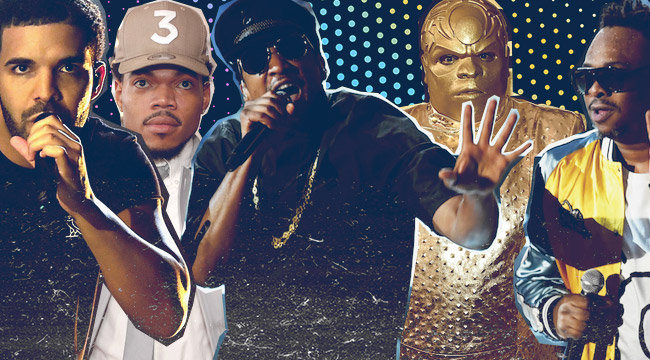 The 2017 Grammys are officially over. All of the gramophone are handed out and surprisingly, hip-hop came away with a few big wins this year. It isn't always that way, but things do appear to be trending up as one special kid from Chicago had himself a night for the books. When it was all said and done rap won on the stage, on the red carpet and with some trophies, and that's all you can really ask for.
Here's how the Grammys went for all of Hip-Hop's biggest stars on Sunday night.
Chance The Rapper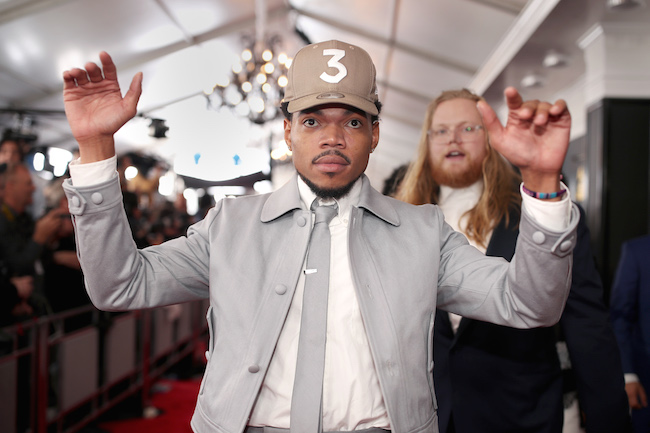 Next to Adele, Chance was the night's biggest winner. Even if he was the favorite for the Best New Artist award, only one rapper before him has ever received the trophy and that category, so his win was no small feat. Then, Chano nabbed the award for Best Rap Album, an award even he didn't expect to win. On top of all that his raucous performance was as exuberant a victory lap as the Grammys has ever seen. The industry's darling prodigy was officially crowned at the 59th annual Grammy Awards and clearly had the biggest night of any Hip-Hop star. Hell, even Drake had to offer his congratulations.
A Tribe Called Quest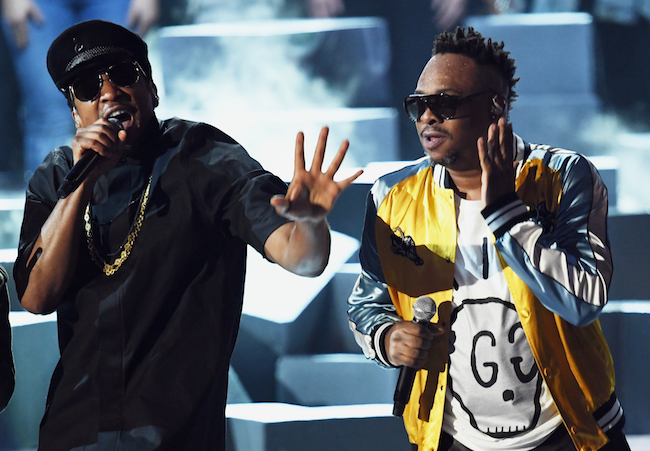 Rules quirks may have kept Q-Tip, Jarobi, Ali Shaheed Muhammad and the late, great Phife Dawg from any nominations or wins, but that didn't stop them from absolutely destroying the stage. The mandate may have been to remain political neutral during the show, but Tribe clearly ignored that for every single second of their performance.
"We'd like to say to all of those people around the world, all those people who are pushing people who are in power to represent them, tonight, we represent you," Q-Tip announced as the performance began. Guest Busta Rhymes doubled up on that sentiment by adding "I want to thank President Agent Orange for your unsuccessful attempt at the Muslim ban. When we come together — we the people!" Nobody mentioned Donald Trump by name all night, but when Tribe was on stage, there was no need to, the intent was clear.
Drake
Drake was nominated for eight total awards, and while he didn't win anything for Views, one of his mega-hits of the year "Hotline Bling" snatched two awards, making for a successful night. Drizzy didn't even make it to the show, as he's still on tour overseas, but sent a few nice words to Chance for his early evening victory in the Best Rap Performance category. So even though Drake didn't make it to Staples Center, his presence was clearly felt throughout the night.
Jay Z
Jay Z kind of doesn't release music anymore, so it's not like he was up for a ton of awards last night. The one he was nominated for — "Pop Style" with Drake and Kanye West — he said just 17 words. Still, Jay is married to Beyonce and she had the performance of the night, so that's a win. He has Blue Ivy, and that's another win. And now the twins that are pushing Bey to superhuman, gravity-defying feats, and that's two more wins.
Kanye West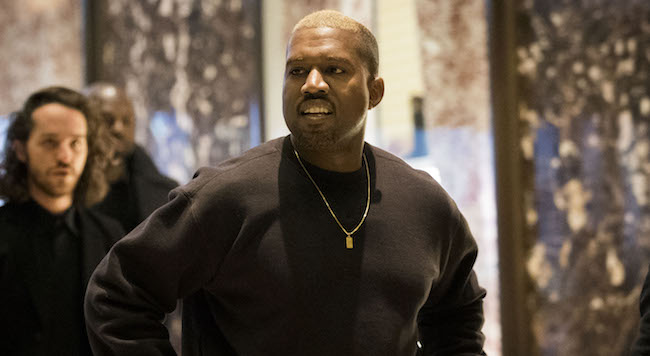 Even with Chance, one of Kanye's most prized pupils, basically winning the night Kanye still got the short end of the stick at this year's Grammys. Not only did he not claim any trophies but he was also the butt of a joke by host James Corden that fell pretty flat. Not even in ridicule could Kanye claim victory at this year's Grammys. His mother-in-law Kris Jenner revealed early in the night that Kanye wouldn't be at the show because of New York Fashion Week so maybe he saw the writing on the wall.
Schoolboy Q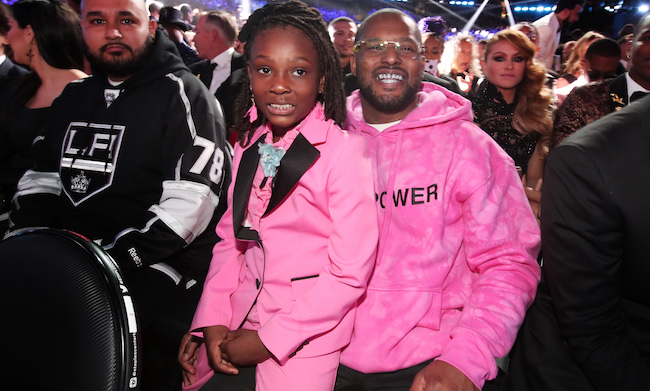 Schoolboy may not have won any awards, but for the second album in a row he saw a single get nominated for a Grammy as well as his album in the Best Rap Album category. Plus, he showed up in matching punk outfits with his daughter Joy and basically won the red carpet and dad of the year award in one fell swoop so that sounds like a successful night to me.
2 Chainz
Thanks to his crazy verse on Chance's "No Problems," 2 Chainz is now Grammy Award Winning 2 Chainz. At 39 (!) and 20 years into his career, he's living proof that good things come to those who wait.
DJ Khaled
Khaled didn't win Best Rap Album, but he did get plenty of camera time throughout the night, which is all he really wants anyway right? Plus, he somehow got his hands on a new track from Beyonce and Jay Z as the lead single to his new album so Khaled made out all right on Grammy night 2017.
Cee-Lo Green
Well, he was definitely one of the night's most talked about acts, and for all we know he's going to defeat the Power Rangers in their new movie next month so that's… something. Right?