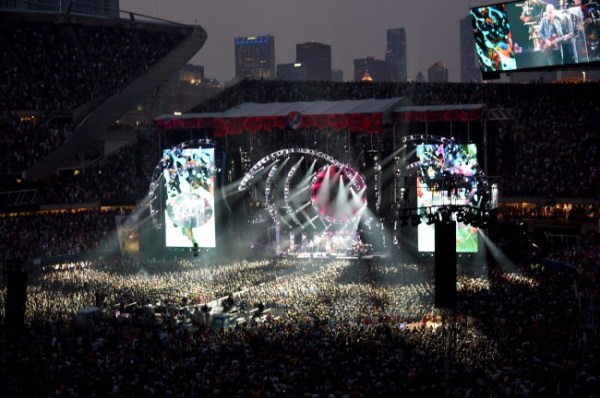 Here's a fact that's sure to rewrite all of the marketing textbooks and turn the field of economics on its ear: Old folks have money.
That fact was confirmed recently when The Grateful Dead's farewell shows became the most watched music pay-per-view event of all-time.
While the numbers are nowhere near an event like Mayweather-Pacquiao, Fare Thee Well: Celebrating 50 Years of Grateful Dead easily broke records in the music arena.
From a Billboard piece on the event's insane numbers:
"The five-night live broadcast of "Fare Thee Well: Celebrating 50 Year of Grateful Dead" was officially the largest syndication of a live music event in history, according to broadcast producer Live Alliance. FTW set the record for the biggest music pay-per-view event of all time, with more than 400,000 cable/satellite subscriptions and online streams, a number that will continue to grow as the event remains available to both satellite and cable subscribers via Video-On-Demand until August 2."
FTW is the first music PPV event to break 100,000 subscribers since a Backstreet Boys concert in 1999. The Grateful Dead event generated more than double the 160,000 viewers who watched that concert.
The series of Grateful Dead concerts, which ran between June 27 and July 5, did even better with in-person attendance. They brought in more than $52 million in ticket sales between the five shows.
Clearly, they made back all that rainbow money.
(via Stereogum)