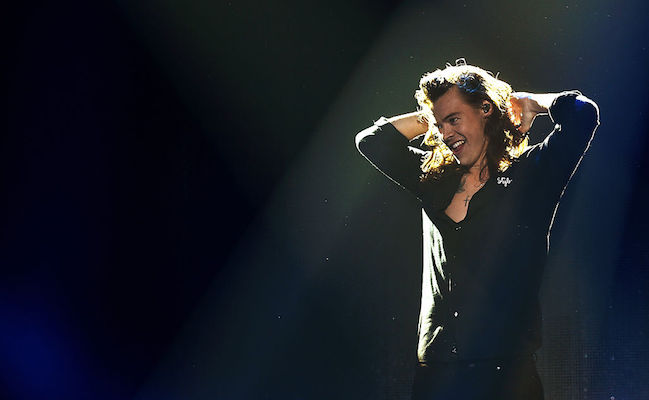 Another member of One Direction is exploring a new path as the band continues its hiatus following the departure of Zayn Malik last year. According to a Billboard report, Harry Styles just signed a solo record deal with Columbia Records, the same label behind the British-Irish boy band that he's been a part of since 2010.
It's not a complete surprise — last year, Styles registered four solo songs with the American Society of Composers, Authors and Publishers, a performance rights organization that collects royalties on behalf of songwriters and publishers. (He also has more than 40 registered songs as a songwriter with 1D). It's clear this has been something that he's been working on for a while. So far there is no official release date or timeline for the solo album, but with his talent and experience, it will be exciting to see what he does with it, and if he can outdo his former bandmate.
It's not the only bold career move Styles has made this year; he's also been in France for the past several weeks filming Christopher Nolan's Dunkirk, a World War II action-thriller that also stars Tom Hardy, Cillian Murphy and Mark Rylance. The film is set to be released in July 2017 and notably, required Styles to cut off several inches of his long locks to prep for his role as a military man. Only time will tell if his days of stratospheric success are behind him, or only beginning.