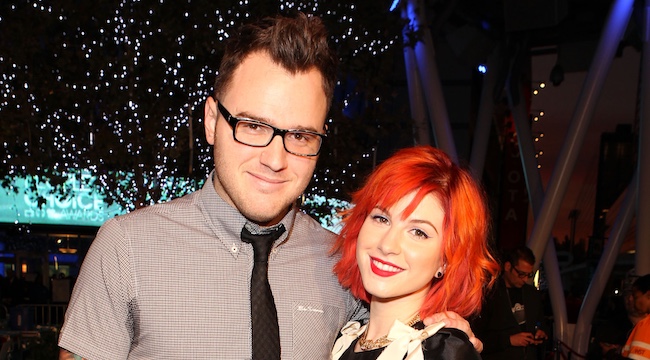 Over the past few months, it's seemed like everything has been going right for Paramore leader Hayley Williams. The band's new album, After Laughter, is one of 2017's more resoundingly fantastic releases, and their cover of Drake's "Passionfruit" is also pretty darn good. However, there's a bit of change developing in her personal life, since she just announced that she and husband Chad Gilbert, guitarist of New Found Glory, are getting divorced.
Actually, "trouble" may or may not be the right word, since in the now-deleted statement Williams released on Instagram, she wrote that "marriage is not for the faint of heart," but that there's no bad blood between the two:
"We want to publicly state — plainly, and only this time — that we are splitting up. We also feel it's important to state that we are going to be okay and in fact, we remain close friends who are good in each other's eyes. That's something we are deeply thankful for. Even though situations like these can feel defeating. We will continue to encourage and support each other personally and professionally."
The post has since been deleted, but here is the full text:
While the de facto first couple of pop-punk is no more, it's nice to know that there's no bitterness behind the split. At the very least, those emotions haven't bled over into the music, since After Laughter is full of '80s-inspired pop gems that are perfect for summer.