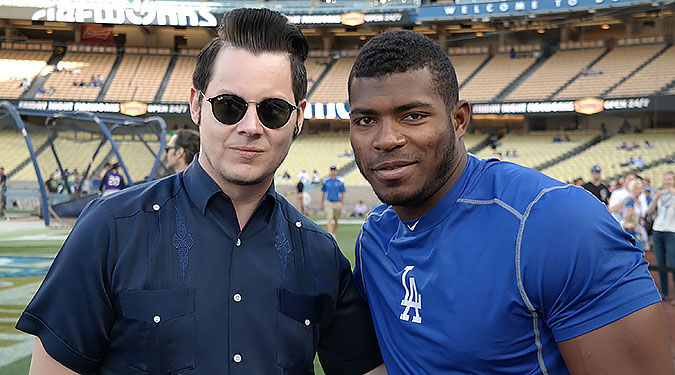 Jack White may be Detroit born, and his seminal band The White Stripes first made their mark in the Motor City, but he's become a fixture in Nashville in recent years  As such, perhaps it's not surprising that Consequence of Sound reports that White will soon see his name added to Nashville's Music City Walk of Fame.
While Nashville is generally associated with country music, the Nashville Walk of Fame considers itself a "landmark tribute to those from all genres of music who have made significant contributions to preserving the musical heritage of Nashville and have contributed to the world through song or other industry collaboration." Therefore, the hard driving rock music that's White's stock in trade doesn't keep him from being considered for this honor, and it is indeed very much an honor he is deserving of. White opened the headquarters for Third Man Records, his personal label, in the city in 2009, and it's become one of the more interesting record labels in the country.
The Walk of Fame was originally opened in 2006, but has been closed for renovations for some time. It will be reopened June 4 with a ribbon cutting ceremony that this year's honorees will be present at. Oh yeah, also being honored alongside White? Country music legend Loretta Lynn. This won't be the first meeting for these two musical legends, so it's fitting that they are being honored together.
(Via Consequence of Sound)