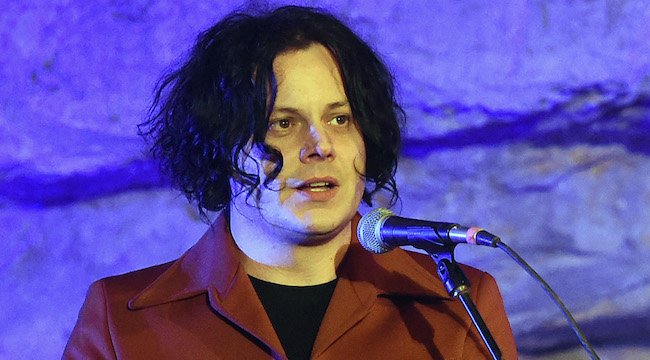 What does a Jack White-signed rapper sound like? We're about to find out. The Jack White-founded label Third Man Records announced via Twitter today that it has signed its first rapper, advising followers to "stay close" for future details. This could be big news because the label's first country star, Margo Price, has gotten rave reviews since her debut solo album, Midwest Farmer's Daughter, was released on Third Man Records in 2016.
Although he's still probably best known for his rock work with The White Stripes, White has been known to collaborate with high-profile rappers in the past, most recently dabbling in the hip-hop pond with Nas to update Depression-era single "On The Road Again" for PBS' American Epic documentary. Before that, he performed alongside A Tribe Called Quest's Q-Tip at Madison Square Garden and collaborated with Detroit rapper-producer Black Milk way back in 2012, and helped Nas give a fresh, bluesy take to "One Mic" earlier this year.
These performances and collaborations show that White knows his stuff when it comes to hip-hop, so this particular signing could be worth getting excited about. Whether it's one of the aforementioned rap figures that White's previously collaborated with or a new artist, the bar has been set pretty high. Let's all hope that this signing — whoever it turns out to be — sticks the landing.