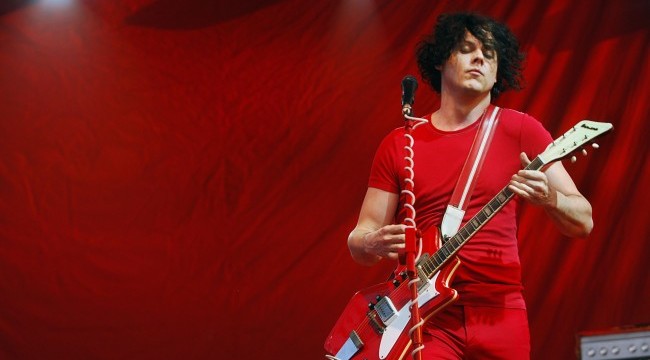 Jack White appears on Rolling Stone's latest cover, talking everything from Boarding House Reach to the perceived public reception of his signature fashion sense — "'This guy looks like Edward Scissorhands! Like, what the fu*k is this crap?'"
Perhaps most interesting in the lengthy feature, though, was White's not-so-subtle shade at the band that made him famous alongside his ex-wife Meg in the first place:
"I'm not telling people what to think about the White Stripes, They can think whatever they want about it. But there is a case to be made that in a lot of ways, The White Stripes is Jack White solo. In a lot of ways. There's only two people in the band. I was writing and producing and conducting. The melodies are coming from one person, the rhythm is coming from Meg."
When asked if there's any possibility that he could reunite with Meg in the near future, he seems taken aback, before providing a simple answer: "I highly doubt that would ever be a thing."
White was also quick to offer his thoughts on the upcoming, already-imploding, Smashing Pumpkins reunion, with a slight diss directed at the band's frontman Billy Corgan: "People define things by the label you give them. I'm sure if Billy Corgan called his solo album Smashing Pumpkins, it probably would've sold twice as many copies or whatever."
White's third solo effort Boarding House Reach is out 3/23, only a few weeks before embarking on a phone-free arena tour. Check out Rolling Stone's full cover story here.