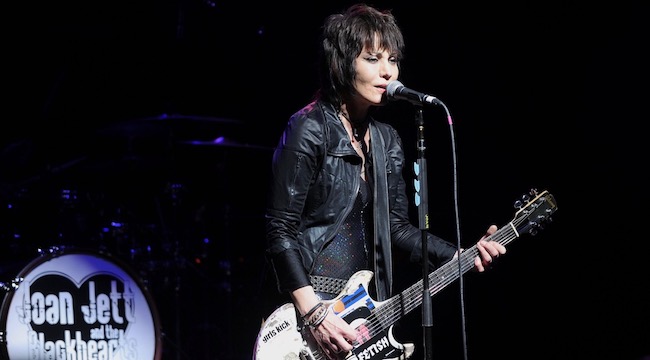 If you've seen enough music documentaries, well, any documentary really, you know that one of the key features is the appearance of "talking heads." These are notable figures from the given subjects life who are there to provide context, backstory and anecdotal evidence about their greatness or lack thereof.
On September 28, a new documentary titled Bad Reputation is set to hit streaming services that will tell the full tale of the life of '70s and '80s rock legend Joan Jett, and among the figures that sat down to talk with the filmmakers included Donald Trump's Ambassador to the United Nations, Nikki Haley.
Apparently, Haley is one of Jett's biggest fans and met her for the first time while she was the governor of South Carolina back in 2014. The pair lunched together at the Peacock Alley restaurant in the Waldorf Astoria Hotel in New York during the Republican Governors Association and hit it off well enough that she was eventually asked, four years later, to wax rhapsodic for the cameras.
"When I am going through the toughest times, I'll blast her music," Haley told Marie Clare back in 2011. "She was one of the first female rockers when female rockers weren't accepted. When no one would sign her, she created her own label. And when she accomplished everything she walked away! I mean, how cool is that?"
Despite Haley's fandom, her association with the Trump administration makes her a curious addition to Bad Reputation, given Jett's own public aversion to the man himself. Recently, she teamed up with Blondie for the song "Doom Or Destiny," which lambasted the President.
Look for Bad Reputation out later this month.