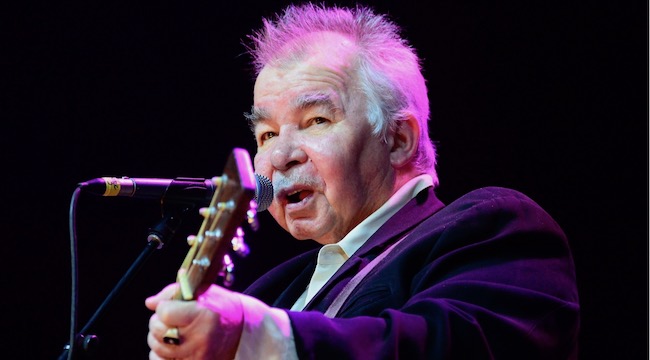 If you were to assemble a pantheon of America's greatest living singer-songwriters, you would surely have to carve out a spot for John Prine. Over the past five decades, Prine has put together a towering catalog of music that evokes nearly every emotion under the sun. Next month, he will pad his impressive stats with yet another new release. Titled The Tree Of Forgiveness, Prine's latest ends a 13-year long drought between albums of original material.
To give fans a taste of what's to come in just a couple of weeks, today Prine has pulled the curtain off what has to be one of the standout tracks from his latest project. Titled "God Only Knows" — no, it isn't a cover of the classic Beach Boys track — Prine enlists the supreme talents of husband and wife duo Jason and Isbell and Amanda Shires to create a stunning piece of music. In a touching gesture, Prine incorporates a bit of the children's prayer "Now I Lay Me Down To Sleep" during the bridge of the song.
In addition to Shires and Isbell who also lent a hand on the album-ending track "When I Get To Heaven," Prine also got an assist from Black Keys frontman Dan Auerbach who co-wrote a song titled "Boundless Love."
You can check out John Prine's latest single "God Only Knows" above.