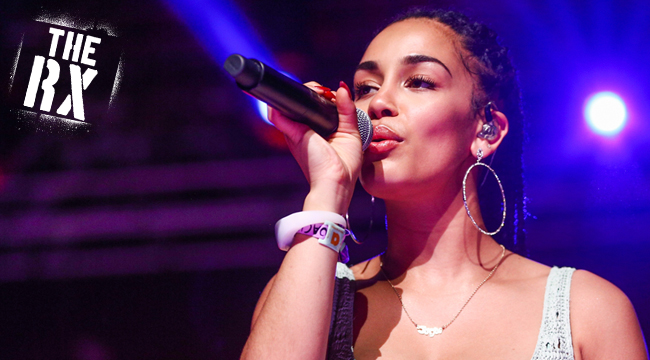 The RX is Uproxx Music's stamp of approval for the best albums, songs, and music stories throughout the year. Inclusion in this category is the highest distinction we can bestow, and signals the most important music being released throughout the year. The RX is the music you need, right now.
Jorja Smith is a British teen with the star power to turn the pop world on its head. At just 20, Smith rose to fame off the strength of not one but two inclusions on Drake's last full-length release, More Life, back in 2017. As with most people who benefit from Drizzy's signature Midas touch, Smith had been quietly grinding away for several years before he showed up, but after he turned his spotlight on her, Smith's fate was sealed. She was going to be a star.
Of course, even without Drake's co-sign, Smith was probably destined for stardom either way. For one thing, the biracial singer-songwriter from Walsall, West Midlands (read: the middle of nowhere England) is so astonishingly pretty that during her recent interview with Beats 1 the journalist was prompted to bring up Janet Mock's popularization of the term "pretty privilege." "Some of my followers don't even know I'm a singer," Smith admitted — but that's where those fans are really missing out.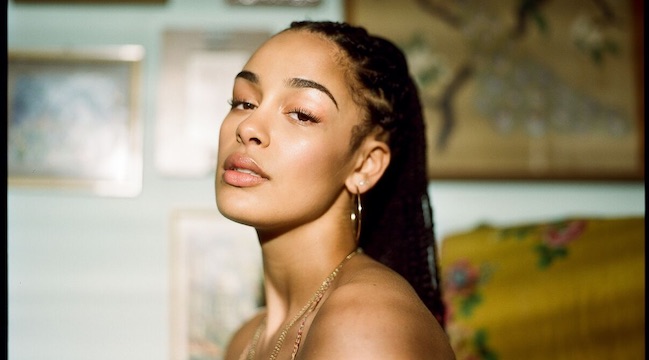 Because aside from being incredibly good-looking, Smith is in possession of one of those flawless, impossibly rich and soulful voices that seems to have no limits, no pitch trouble, no volume issues. Across her debut, Lost & Found Jorja's floats in and out, deep and rumbling like the sea, always containing more than you think it might, but just as powerful when spread thin, sweeping up against the edges of the song, then pulling back.
Prior to her appearances on More Life in 2015, Smith had already begun to attract attention for her enormous voice. As a child, her father — a musician himself — encouraged her to take piano lessons, and she eventually earned a music scholarship to take voice lessons and learn the oboe.
In true millennial fashion, her first big break came from a cover uploaded to Youtube. Accompanied by a sole acoustic guitar, Jorja covered Alex Clare's "Too Close" for a talent show (check). This video somehow made its way to her current manager, who began traveling from London to Walsall to meet with Jorja and her father, and bring her to London for writing sessions.
After traveling between the two while finishing school, Jorja made the jump and moved to London straight out of high school, where she got a job at a local Starbucks and would write furiously during her free time. This led to the release of her initial single "Blue Lights" — a song that samples and reinterprets Dizzee Rascal's "Sirens" for a story confronting racial bias in law enforcement — in January of 2016.
After that song snagged a nomination from the UK's Music Of Black Origin aka MOBO awards, Smith quickly followed with a debut EP, Project 11, out in the fall of 2016. Later that fall, Smith was selected for the BBC's Sound of 2017 longlist, and in March of 2017 she appeared on Drake's album and was. Things really took off from there, and work on her full-length began in earnest.
Along with the already well-established rising pop stars Dua Lipa and Camila Cabello, Jorja was one of three opening acts on the North American leg of Bruno Mars' 24k Magic World Tour, closing out 2017 playing arenas to thousands. Back in April, I had the chance to see Jorja at a smaller venue, The Novo in Los Angeles, which she played in between back-to-back performances at Coachella. The Novo has a cap of about 2,300 and was easily sold out for the show. I walked away thinking that was probably the smallest venue I'd ever see Jorja Smith perform at, and based off hearing the full expanse of Lost & Found, that's more than true.
Influenced by soul, pop, hip-hop, dancehall, and imbued with the brassy swagger of Amy Winehouse, Smith's record is like a blueprint for the new millennial pop star. After collaborating with the likes of rising Grime king Stormzy, the 6 God, and TDE for a contribution to the Black Panther soundtrack, there's absolutely no reason for her to limit her sound, or try to appeal to radio. Instead, Lost & Found continues the thoughtful strains of early single, "Blue Lights," doubles down on the sad soulfulness of "Teenage Fantasy," and the moody questioning of "Where Did I Go?"
Smith's ability to effortlessly navigate the crooning of a track like "February 3rd" and the lilting, stuttering beat of "Lifeboats (Freestyle)" where she quite literally spits bars, is soon going to be par for the course when it comes to the next generation. No longer is hip-hop a niche genre that only certain acts can situate themselves in, but a necessary force in pop, and part of the expectation for artists looking to break into the mainstream. Though Lost & Found mostly dwells in the deep end, full of mournful torch songs and slower ballads, it's also one of the most promising debuts of 2018, and an incredibly strong collection for a young artist who is clearly just getting started.
In the future, I'd love to hear Smith tackle some more upbeat, traditional pop along with the soul and jazz influences; imagine "Teenage Fantasy" done more in the vein of "Teenage Dream" and tell me it wouldn't be a hit? Until then, Smith will do just fine keeping thing slow and settling into herself. After all, she's already living out the fantasy most teen's dream of — and she's doing it her way. Who knows, maybe the rest of the world will turn with her.
Lost & Found is out via FAMM. Get it here.