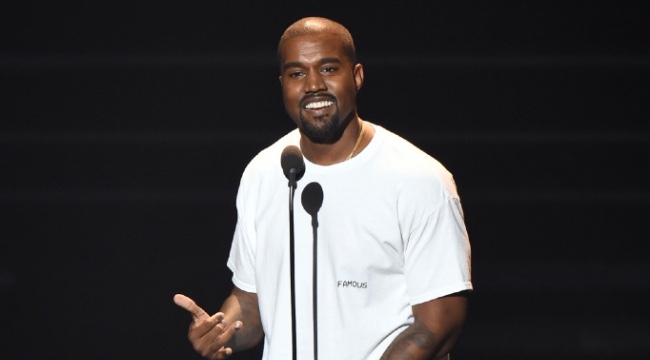 Kanye West is no stranger to controversy in recent months, and a lot of that has come via hat. He's recently been sporting a redesigned version of the infamous red "Make America Great Again" hat, and now he's designed a new hat, and other apparel, for the "Blexit" movement, which encourages black voters to leave the democratic party.
The apparel debuted at the Turning Point USA's Young Black Leadership Summit this weekend, and the shirts and hats read "Blexit" and "We Free." Kanye himself was not there, but Candace Owens, who Kanye controversially supports, was, and she said of the gear, "Blexit is a renaissance and I am blessed to say that this logo, these colors, were created by my dear friend and fellow superhero Kanye West. [Kanye] has taken one of the boldest steps in America to open a conversation we have needed to have."
According to the Blexit website, the movement aims to "disrupt the simulation of fear": "Blexit is a frequency for those who have released themselves from the political orthodoxy. It is a rebellion led by Americans wishing to disrupt the simulation of fear. Blexit is a renaissance. It is our formal declaration of independence."
See the Blexit gear here.