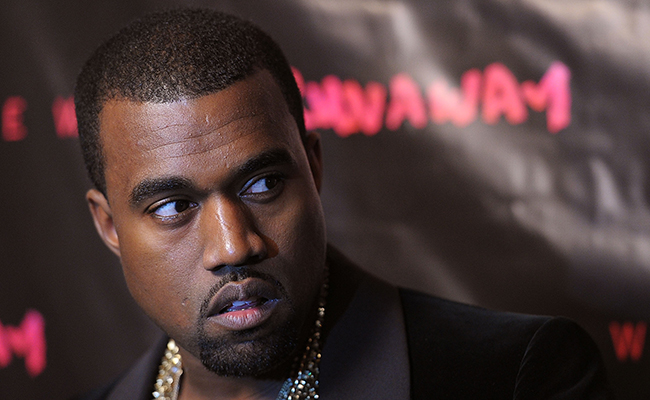 This month's Paper features Kanye West on the cover and, as you'd expect, Yeezus wrote the accompanying story about himself. He let loose on all kinds of topics — from Madonna being choked by her cape, to the fact that Tidal isn't Illuminati.
According to The Hollywood Reporter, one of West's quotes stands out in particular:
"I heard a comment — a joke — about the Tidal press conference being an Illuminati moment. If there was actually an Illuminati, it would be more like the energy companies. Not celebrities that gave their life to music and who are pinpointed as decoys for people who really run the world. I'm tired of people pinpointing musicians as the Illuminati. That's ridiculous. We don't run anything; we're celebrities. We're the face of brands. We have to compromise what we say in lyrics so we don't lose money on a contract."
That's exactly what you'd expect someone who's in The Illuminati to say, but West's criticism of Tidal's detractors also reads as an honest statement about how the music business works. Besides, everyone knows that it's Taylor Swift who runs the Illuminati. Have you seen her evil twin?
(Via The Hollywood Reporter)