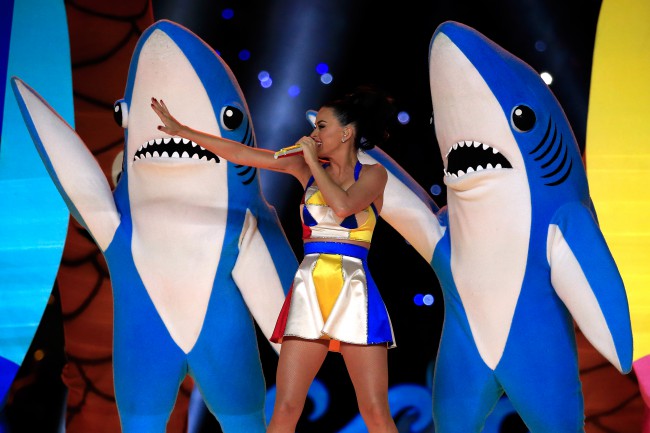 They say behind every great woman is a great shark. Okay, no one says that, but it holds true in this case.
The 2015 Emmy nominations were announced on Thursday, and Katy Perry's Super Bowl XLIX Halftime Show performance snagged a bid for "Outstanding Short-Format Live-Action Entertainment Program."
The performance, featuring a troop of dancing people, places and things, including surfboards and beach balls, Lenny Kravitz and overzealous sharks, was the most watched in Super Bowl history. Now, the sharks with all the right moves might be taking home a very shiny "E" for their effort. Fins crossed.
Watch the 12 and a half-minute spectacular below.
(Via Billboard)