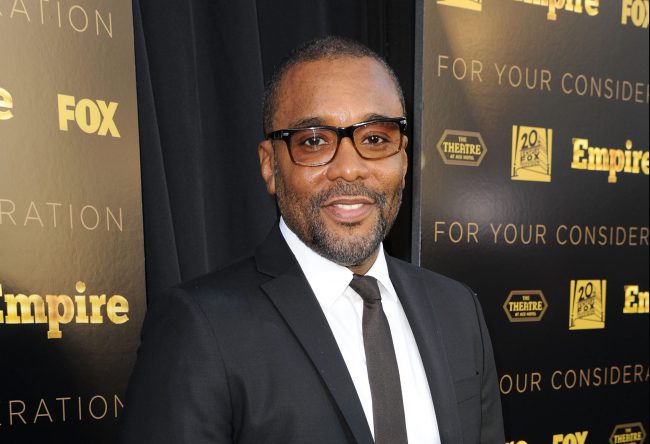 FOX's hit show Empire is no stranger to lawsuits, having a long history of random beefs, court cases, and controversies since it became an instant hit. One of the most recent cases, in which a self-proclaimed pimp filed a $1 billion lawsuit against the network, show creator Lee Daniels, and actor Terrence Howard for allegedly copying his life story in 2015, has just been thrown out by a California judge, according to The Hollywood Reporter.
Ron Newt, whose gangster life story was depicted in the documentary Bigger Than Big, claimed he told his story to Howard years before Empire premiered on FOX. Newt's attorney amended his client's original $1 billion lawsuit to a more reasonable $10 million and in October 2015 FOX responded by saying the show was like a modern day King Lear and had nothing to do with Newt's life story at all.
On Wednesday, U.S. District Court Judge Consuelo Marshall dismissed the lawsuit, saying there was "no substantial similarity with respect to plot and the theme of 'a bad person turning his life around' is unprotectable," THR reports.
To win, Newt would have had to own the copyright to Bigger Than Big and he would have had to prove the creators of Empire had access to it. Marshall says although Newt's life story focuses on his life as a pimp in San Francisco and his son's music group, The Newtrons, it doesn't have the same plot line as Empire, which mainly focuses on the power struggle between the Lyon family and their life in the music business.
"Plaintiff has demonstrated, at most, random similarities between the works which does not constitute substantial similarity," Marshall said.
In March, a similar lawsuit against Daniels was dismissed, when a judge decided that Jon Astor-White's King Solomon was nothing like Empire either. However, we're still awaiting an update in another lawsuit against the show, filed by the real life "Cookie Lyon" earlier this year.