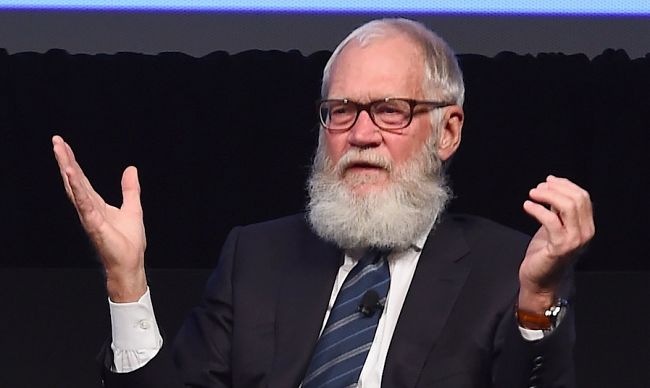 With the coming Rock And Roll Hall Of Fame ceremony honoring the induction of Pearl Jam, Tupac Shakur, Journey, Joan Baez, Electric Light Orchestra, and Yes, it has been announced that Neil Young will sadly no longer be inducting his friends and collaborators Pearl Jam into the Hall as had recently been announced, due to unfortunate and untimely illness.
Instead, Pearl Jam will be honored by none other than David Letterman, with whom the band has always had nothing less than a best-friend relationship. Eddie Vedder serenaded Letterman during one of his last shows with a performance of "Better Man," and the band even gave one of their best-ever live performances on The Late Show with "Hail, Hail" in 1996. Check out a tweet from the Rock Hall announcing the new plans for Pearl Jam's induction below.
Due to illness, Neil Young is sadly unable to induct @PearlJam @ this year's ceremony. We're thrilled David Letterman has agreed to step in.
The Rock And Roll Hall Of Fame induction ceremony is set to take place April 7th at Brooklyn's Barclays Center. While the ceremony itself is sold out, the proceedings will air on HBO on April 29, including Nile Rodgers' accepting of the Award for Musical Excellence.