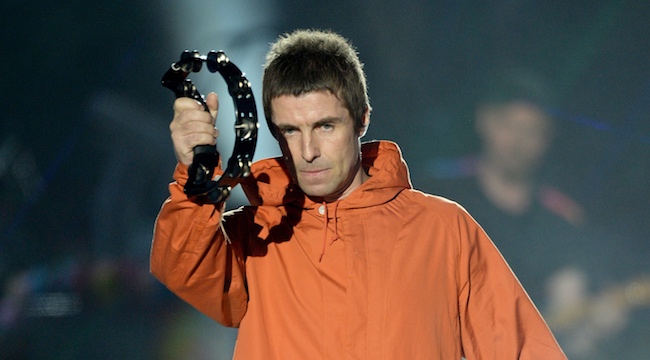 Recently, Noel Gallagher's wife Sara MacDonald was quoted as having wished her brother-in-law Liam Gallagher would 'drop dead.' The quote was provoked by a family spat on social media which resulted in Noel's daughter being harassed on Twitter and Liam saying in an interview that he didn't care about it, adding "get off Twitter if you can't f*cking handle it."
Well, it appears that Liam has caught wind of MacDonald's comments and has taken to Twitter to unleash a series of tweets addressing Noel's wife. While most of the comments essentially paint MacDonald as "having a screw loose" or being "dark," Liam went as far as blaming her for Oasis no longer being a band.
"We were about to go on tour to USA she robbed noels passport f*cked with his head for a Wk he come crying at my door she's proper dark," Liam said via social media. Oasis split up in 2009, while Noel and MacDonald were married in 2011, so it is not exactly clear what the timeline is for Liam's statements. This is of course just the latest in a long line of feuding between the Gallagher brothers, with both releasing competing solo albums last year before a temporary truce for the holidays. The temporary peace, though, is long over.