Lorde had a day off from her Melodrama tour today and celebrated by kicking up some real drama on social media. The shocking post was made to her Instagram and eventually deleted, but eagle-eyed followers who caught the faux pas in real time screen-capped it so we'll never forget. It's not so much the picture itself as it is the caption, context, and mess of mental imagery it all evokes.
A drawn bath with soft lighting and some easy reading is pretty innocuous. Obviously, Lorde was settling in for a quiet night of self-care while listening to her favorite tunes, but that is the problem. "And iiii will always love you" is, of course, a reference to the Whitney Houston song of the same name. And Whitney Houston famously died just 6 years ago in a bathtub. Putting the quote with the picture came across as tasteless and Twitter was quick to let her know she screwed up.
The funniest thing is how everybody is in Lorde's comment section like "SIS DELETE THIS NOO" and she's probably in her bathtub, no fucking clue what's going, having the time of her life

— yasmin (@zarasglory) April 6, 2018
lorde's manager to her bathroom door pic.twitter.com/tIONMNsuvh

— luke (@HausOfLucas) April 6, 2018
Lorde relaxing in her tub not knowing her entire comment section telling her to delete omg

— jake (@lawronofsky) April 6, 2018
After Lorde deleted the pic she posted a quick apology to her Insta story.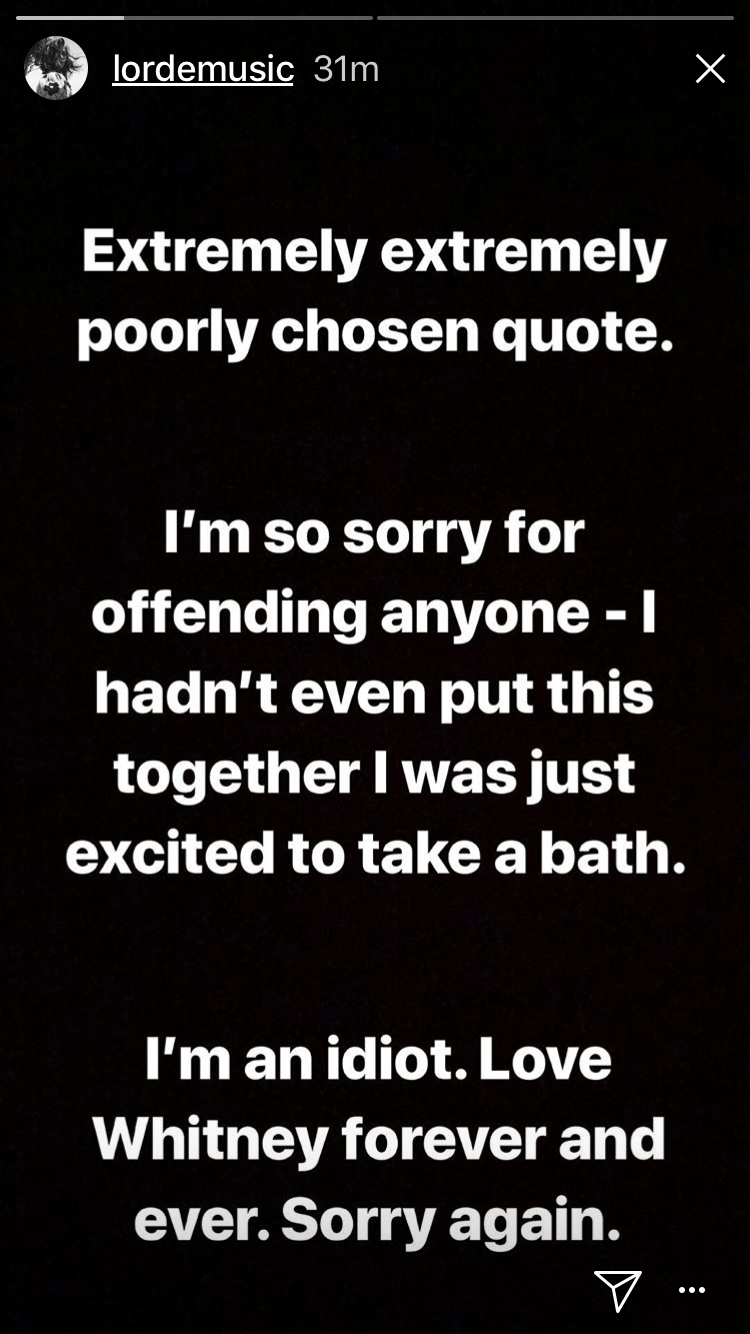 Which was followed up with this: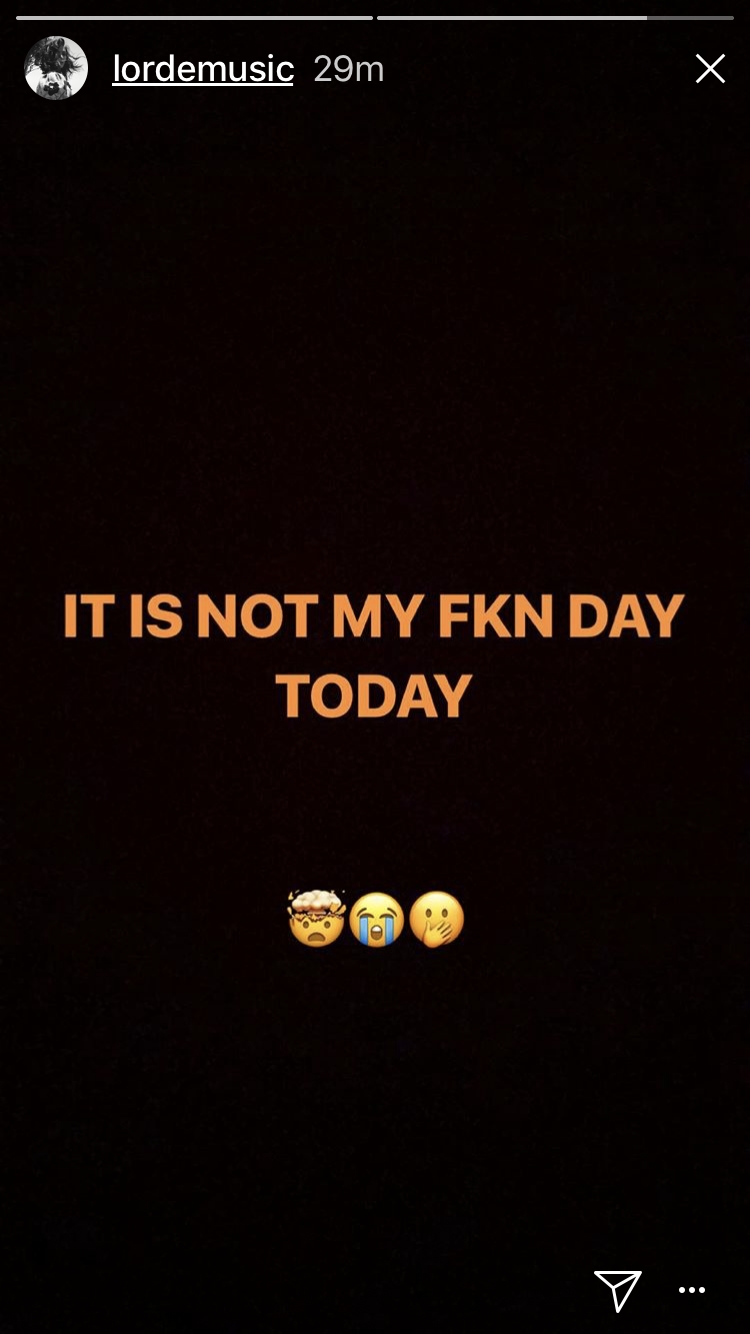 Ideally, it will be her day tomorrow when she performs in Whitney Houston's hometown of Newark, New Jersey. As we reported yesterday, Lorde has been making a habit of honoring hometown heroes by playing a song from a local legend in every city she visits. She's done Drake in Toronto, Kanye in Chicago, and St. Vincent in New York.
Perhaps tomorrow Lorde will pay tribute to Whitney with a stirring rendition of "I Will Always Love You." But, probably not.