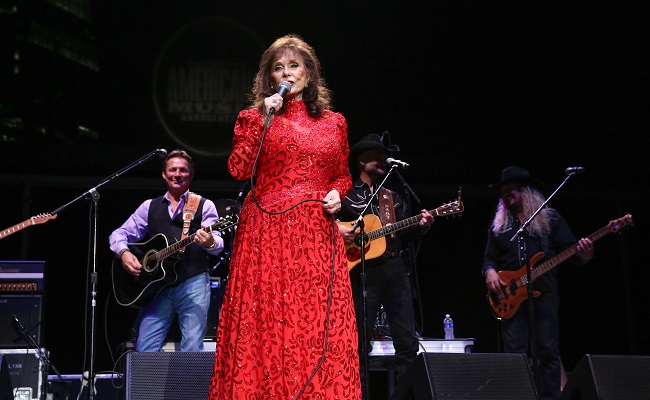 Imagine the biggest craving you've ever overcome. Some time in your life where you wanted something more than anything else and still managed to walk away from it because it was bad for you, some real Green Lantern sh*t. That's still probably not half as much willpower as Loretta Lynn showed by living through the '70s Outlaw Country scene without smoking weed. The music legend revealed to People that she just smoked weed for the first time ever this year, at the age of 84.
But don't expect a strain called Kush Farmer's Daughter to hit dispensary shelves anytime soon. Lynn was not a fan.
"I got glaucoma and they gave me one of these cigarettes," she told the magazine. "I took one smoke off of it and it hit me right here in the chest. I like to have died! Glaucoma is just going to have to take over."
Lynn recently recorded a duet with Willie Nelson to close out her album Full Circle, a man almost as well-known for his drug of choice as his music. And though she doesn't enjoy it herself, Lynn doesn't hold Nelson's vices against him.
"He's one of the greatest people in the whole world," she said. "I know he smokes pot, but my goodness, there's a lot people doing a lot worse then smoking pot!"
This is very true as only one who's ever refused to lay off of Lynn's man surely knows.