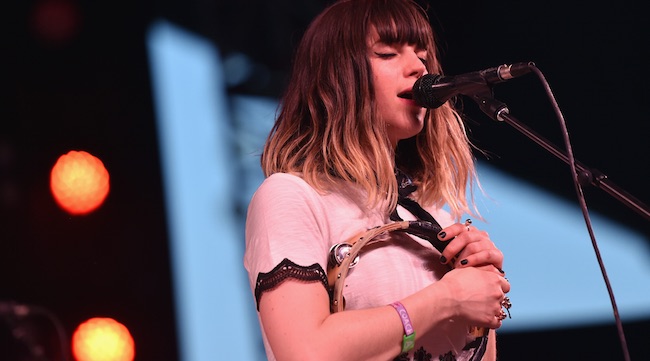 Melody Prochet was forced to cancel her upcoming tour after suffering a "serious accident." The French singer who records psych-pop under the name Melody's Echo Chamber was all set to release a new album called Bon Voyage and tour behind it this fall. According to a Facebook post written by Prochet's family, however, all of that has been put on hold due to an accident and the need to take several months to recover.
The family did not provide details of the accident, but did categorize it as serious and note that she would need a while to get back to 100 percent:
"Melody suffered a serious accident earlier this month," they wrote. "We are optimistic, but she needs to be in the hospital for a few more months.Due to these circumstances, Melody's upcoming Tour has been canceled. But she is hopeful to be able to play shows again soon."
Prior to this recent burst of activity, Melody's last album was 2012's self-titled and much beloved debut. She shared one track from that upcoming album — the upbeat epic "Cross My Heart" — but with no firm date established for the self-released collection, it's unlikely that it will see a release until Melody is fully recovered.