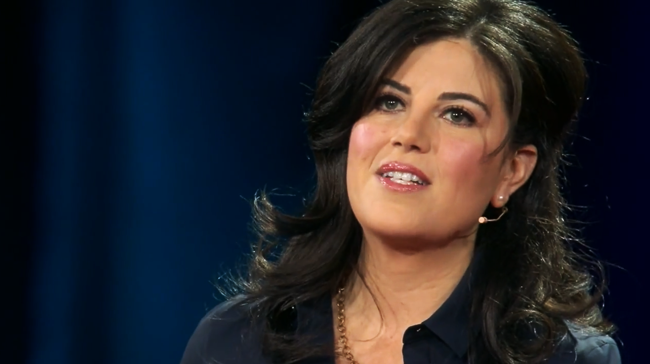 Jay-Z has just gotten some major props for coming clean about his infidelity from a pretty unexpected figure. Monica Lewinsky, the former White House intern who engaged in sexual relations with Bill Clinton while he was President has just recently penned an essay for Vanity Fair where she praised Hov for not ducking the charges of cheating leveled against him by his wife Beyonce on her blockbuster album Lemonade on his own record 4:44.
"Jay-Z had a choice," she wrote. "Having been called out publicly by his wife in her fierce 2016 album and video, Lemonade, Jay-Z knew that his fans wouldn't have blinked if his next album skimmed past the allegations. That's not uncommon for men to do. And it's not as if we hadn't seen Beyoncé and Jay-Z out in the world together since then — not to mention, welcoming their twins to planet Earth. Jay-Z could have ignored it all. But, instead, he chose a path of candor that will… move the conversation forward and help others."
It's kind of unexpected to hear Lewinsky praise Jay and big-up Bey, especially after the latter turned her name into a rather unsavory verb on the song "Partition" from her 2013 self-titled album — "He popped all my buttons, and he ripped my blouse / He Monica Lewinsky-ed all on my gown" — but it was in service of a larger point.
"It is a refreshing and bracing antidote to see male icons convey vulnerability in an age when Washington's new power elite and our coarsening culture are busy projecting an outmoded caricature of manhood, 24/7," she wrote. "As we wrestle with gender roles and relationships between the sexes — and see issues of sexism running rampant from the tech world to politics — it's heartening to see a crack in the implicit contract among men, their emotions, and society at large.
You can read her entire essay over at Vanity Fair.