MTV Unplugged was a fascinating, intimate look inside the musical process of many great artists. The show began in 1989 with a handful of acts, but by the '90s, the acoustic format drove dozens of performers toward the showcase, with big names like Pearl Jam, R.E.M., Bruce Springsteen, and Neil Young gracing the MTV stage.
Now that it's been confirmed that the once music-centric cable channel is fully relaunching the revered Unplugged brand, it's time to start thinking about the artists of today who we need to absent studio effects for the world to see their musical soul.
Kendrick Lamar
If you thought K. Dot was just a world-class lyricist, then you didn't watch his 2016 Grammy set — he's also a world-class performer. With an ability to fold syllables up like they were pancakes drenched in swag sauce, Lamar is one of the best wordsmiths around, and if his MTV Unplugged contains any of the energy of his recent live performances, we're in for a special treat.

Muse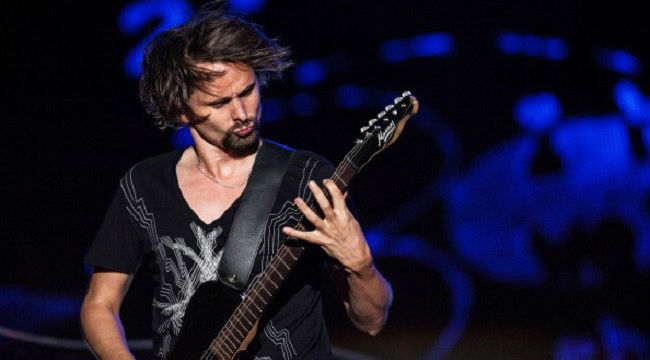 Despite the fact that they're a band known for its booming, technology-driven sets, it's not entirely rare to hear Muse perform acoustic sets, and their Queen-like arena-rock style would be most welcome on the MTV Unplugged stage.
The Weeknd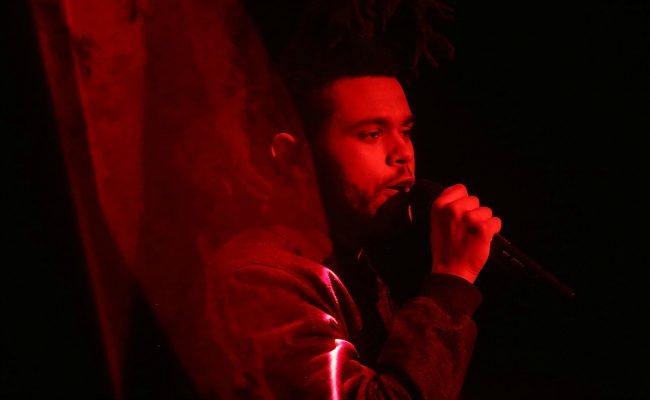 Like Muse, The Weeknd's sound is heavily influenced by synths and dazzling effects, but there's no taking away from the power of the man's voice. We've seen that he can hit the right notes without the necessity of hard-drive sounds in "Worth It," and it'd just be amazing to watch the R&B phenom belt out some of his earlier mixtape work on TV. Please make this happen, MTV.

Eminem
Eminem is in his 40s now, so it won't be too long before he takes up residency in Las Vegas, pumping out hits from yesteryear in a sequined jacket and pleather shoes. Before that day comes, though, we need to get at least one Eminem TV special in the form of an Unplugged set. Just imagine how awesome it would be to see Marshall crank out violent classics like "Kim," and "Kill You" with the backing of a live band — or you know, something inspiring like "Lose Yourself." Yeah, let's go with that instead.
Deerhunter
With a career stretching a bit over a decade, Deerhunter is one of the most interesting bands in the world just based on their ability to craft feel-good classics in a variety of styles. Leader and songwriter Bradford Cox's sounds are infectious and poppy, yet hold such poignant meaning; they play in your head long after they've left your ear space. The band's catalog is becoming quite thick now, so they'd have no trouble putting together a riveting set for MTV.

Marc Anthony
Yes, I'm Puerto Rican, and yes, Marc Anthony is a legend there. Still, personal preferences aside, Marc is one of the best singing talents in the world. I had the unique pleasure of watching him perform live in Atlantic City last year, and it was one of the best concerts I've ever seen. His energy is beyond palpable, and despite smoking like a chimney, Anthony can still hit notes that have yet to be invented. And successful MTV Unplugged episodes with singers in Spanish are not unprecedented, like with the episode which launched Shakira with American audiences.
Frank Ocean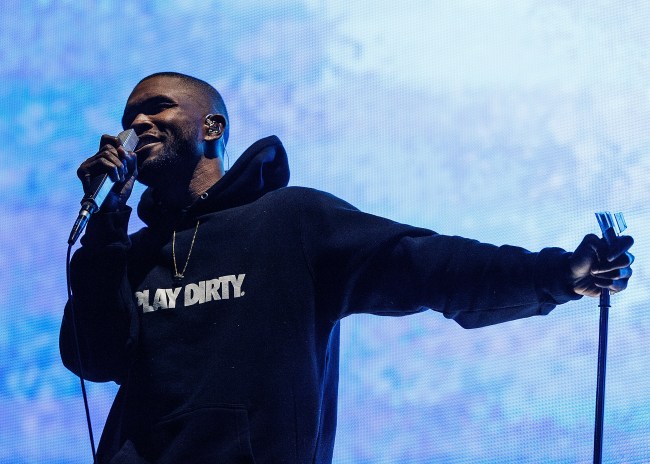 Should Frank Ocean take the stage for MTV Unplugged, he'd be pulling a Lauryn Hill of sorts. We haven't seen much of Frank since his critically lauded Channel Orange, but his chilling and heart-scorching compositions would be most welcome on the acoustic stage. Frank is a phenomenal talent, writing from the chest for all of his tracks, but when you watch him perform live, you get the sense that he's singing as if it might be his last night on Earth. More of that, please.

Snoop Dogg
A special hip-hop episode of Unplugged in 1991 saw the likes of LL Cool J, A Tribe Called Quest, and De La Soul rock the crowd — they were some of the hottest artists of that time. Now it's time to pay homage to the greats from that time who are still doing it, and perhaps no one is cooler or more beloved than Snoop Dogg.
Demi Lovato
I don't get goosebumps much, but at this year's Grammy awards ceremony, Lovato took the stage for a mini-rendition of Lionel Richie's "Hello," and well, goosebumps occurred. There's no question that Demi has one of the most powerful voices in pop music today, so it'd be a pleasure watching her shred her vocal chords into obliteration. Seriously. Like, how long can she keep singing like that?

T-Bone Burnett
True Detective turned me on to T-Bone, and since then, I've fallen into many YouTube holes with the former Bob Dylan band member as my tour guide. There's something wholly captivating about Burnett's style, much in the same way that Tom Waits hypnotizes — he's not a fantastic vocal stylist, but maintains a magnetizing aura. Just do the True Detective theme for 90 minutes-straight and we'll be happy.