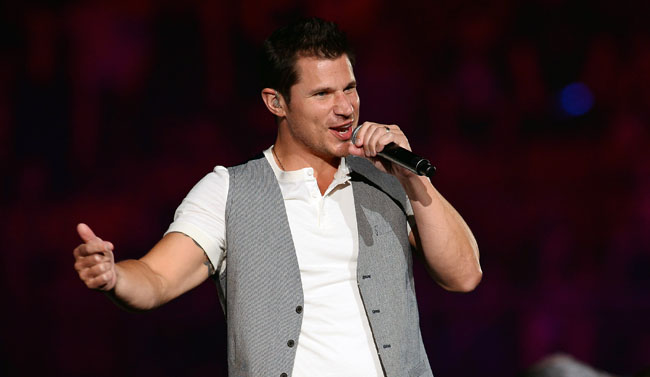 Earlier this week, we learned that Nick Lachey, he of 98 Degrees and Newlyweds fame, was on the verge of becoming one of Ohio's biggest marijuana kingpins. That was, and is, a very fun fact, ruined only slightly by the second fact that it was because he was a major investor in land that would be used to grow marijuana if Ohio voters passed a ballot initiative to legalize it, and not because he had quietly risen to power in the Ohio underworld through a series of ruthless and cunning moves like Wilson Fisk in Daredevil or something.
Well, the people of Ohio took to the polls on November 3, and the results bring with them good and bad news. First, the bad: Nick Lachey will not be one of Ohio's legal marijuana kingpins, as citizens of the state voted the legalization proposal down by a 2-to-1 measure.
"At a time when too many families are being torn apart by drug abuse, Ohioans said no to easy access to drugs and instead chose a path that helps strengthen our families and communities," said Gov. John Kasich in a statement. He and the other four statewide, non-judicial officeholders opposed legalization.
And now, the good: After being spurned by his fellow Ohioans and denied the chance to earn a fortune in legal drug money, the door is open for him to go the other way and try to do it by becoming a criminal mastermind, which would really just be great. Seriously, picture Nick Lachey as a drug lord. Silver linings, people.
(Via Dispatch)