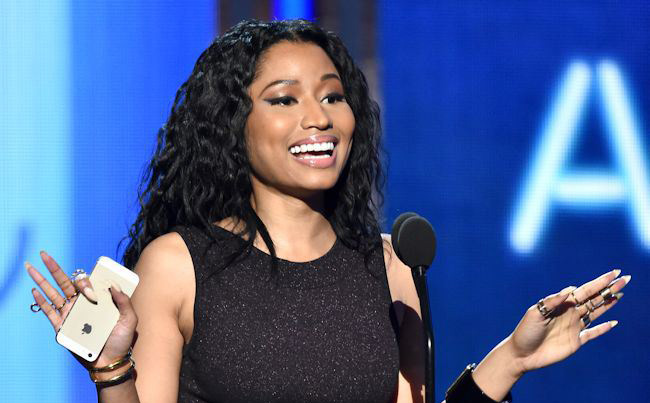 Of all the words you could say to describe someone like Nicki Minaj, probably the last thing you'd think of is "boring." ABC Family is betting on that very idea with the news today that they've decided to partner with Minaj to produce a sitcom based on her life. The as-of-now untitled project will focus on Nicki's adolescent years growing as a musician in Queens, New York, in the '90s. While a younger actress will star in the project, Minaj herself will make some sort of appearance on the show.
According to Deadline, the TV series will be written by Kate Angelo, best known for writing 2014's Sex Tape and 2010's The Back-up Plan. Now this project is clearly in its infancy, so we truly have no idea what it's going to be like. Will it have a The Fresh Prince Of Bel-Air feel and be more comical, or will it be more serious and coming-of-age like some of the other comedic-dramas on ABC Family? Or will it be crazy as hell like Pretty Little Liars?
Either way, Nicki is a larger-than-life personality, so it would take a special kind of actress to fill those shoes. Luckily, they have a little time. Deadline also reports the show will be filming its pilot this winter, with "the intention to continue to series" into next year. That's plenty of time to rerun the Harry Potter films over and over again until then.
(Via Deadline)