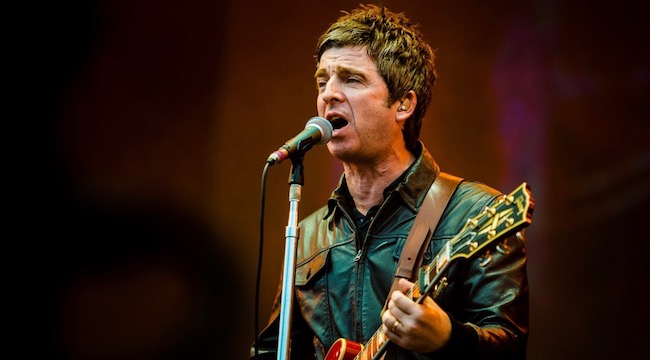 If you thought Liam was going to be the only Gallagher brother and former Oasis member to release an album in 2017, think again. Today Noel Gallagher, announced his third High Flying Birds album, a record titled Who Built The Moon? that's set to drop in just a couple of months on November 24.
Who Built The Moon? was created in collaboration with producer David Holmes, and was recorded in studios in London and Belfast. "People are going to be surprised," Holmes said of the new record. "I think people love Noel and they're desperate for him to make a really big, bold, up-tempo beast of a record—a lot of Noel's music is quite mid-tempo. This one is fun."
In addition to himself, Gallagher pulled together two superstar cameos for the album. Paul Weller of the Jam adds a bit of organ to the song "Holy Mountain," while the Smiths guitar wizard Johnny Marr contributed to a track titled "If Love Is The Law."
You can check out a teaser trailer and tracklist for Who Built The Moon? below.
1. "Fort Knox"
2. "Holy Mountain"
3. "Keep On Reaching"
4. "It's A Beautiful World"
5. "She Taught Me How To Fly"
6. "Be Careful What You Wish For"
7. "Black & White Sunshine"
8. "Interlude (Wednesday Part 1)"
9. "If Love Is The Law"
10. "The Man Who Built The Moon"
11. "End Credits (Wednesday Part 2)"