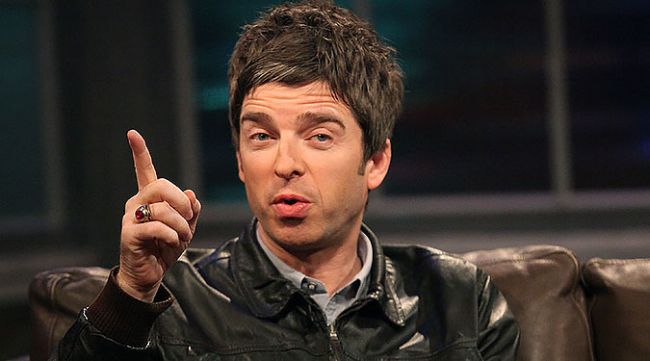 The always outspoken Noel Gallagher tackled a new topic in his latest interview: Adele. Speaking to Music Feeds, via the Telegraph, the former Oasis leader said that the singer's music is "for f*cking grannies." He then added that Adele's music is contributing to a "sea of cheese" that's ruining modern music. "Music has nosedived into f8cking blandness," he said. Good to know he's still as polite as ever.
Maybe Gallagher's a little miffed because Oasis, who once held the record for the fastest-selling album in UK chart history with Be Here Now, has now lost that accomplishment to Adele, whose 25 has basically taken over the entire world.
Most importantly, Gallagher doesn't seem to realize the irony in calling Adele's music "cheese," considering that he gave the world "Wonderwall," which is one of the cheesiest songs to ever exist. That's not to say it's bad because, at the end of the day, we're human and we enjoy cheesy stuff, but to criticize Adele for adding to music's "sea of cheese," when Gallagher's been sailing those waters for years now, comes across as hypocritical. At least bands like Coldplay and U2 are safe from Gallagher (for now, anyway).
(Via NME)