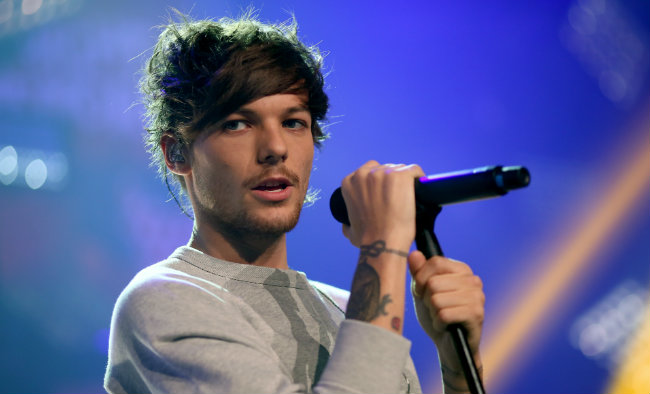 One Direction will soon have a new member! Well, a new family member that is. Louis Tomlinson is expecting his first child with his girlfriend, LA-based stylist Briana Jungwirth. The 23-year-old Tomlinson has said he'll be a "hands on dad" and promised to be by Jungwirth's side through the whole process, according to a close friend.
A mutual friend of the two told People that "Louis is happy and very excited about becoming a dad and he thinks Briana will be an amazing mother. It was a surprise at first, but he and Briana are very, very close friends and this has brought them even closer." Tomlinson has been flying to LA frequently to be at the ultrasounds and has even been looking at properties near Jungwirth in the LA area.
Look you guys, Louis needs this right now. There's still some bad blood between him and Zayn ever since the Tweet-heard-round-the-world back in May. In case you're wondering, Tomlinson has stated before that the group has no plans of breaking up. So you can all rest easy tonight, unless the thought of what he names the baby keeps you up.
(Via People)