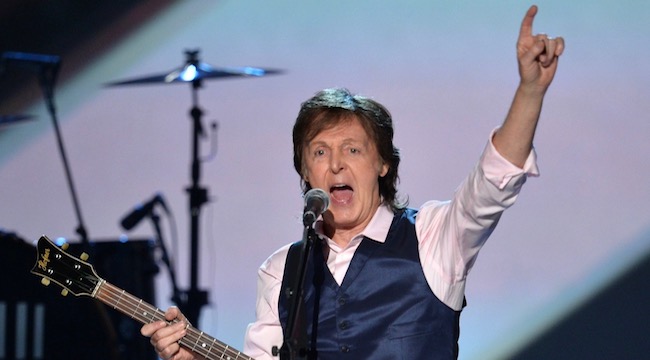 Paul McCartney's songs have been important to a lot of people for a long time, and it turns out that his newer material also resonates with an audience in a significant way. The former Beatles member recently released his latest solo album, Egypt Station, and it topped the charts in its debut week, making it his first album to place in the No. 1 spot on the Billboard 200 in nearly 40 years.
The album came out on September 7, and in the week ending on September 13, it earned 153,000 equivalent album units, which is good enough for the top spot on the chart dated September 22. Fittingly, McCartney earned the bulk of those sales in an old school way, as 147,000 of those copies sold were traditional album sales.
While Egypt Station isn't McCartney's first solo No. 1 album, it is his first one to debut in the top spot. The last McCartney record to top the charts was 1982's Tug Of War, which is best known for containing the classic Stevie Wonder duet "Ebony And Ivory." Of course, McCartney has achieved a ton of No. 1 records as a member of The Beatles: The legendary band still has the all-time record for most No. 1 albums, with 19.
Read our review of Egypt Station here.
Egypt Station is out now via Capitol Records. Get it here.