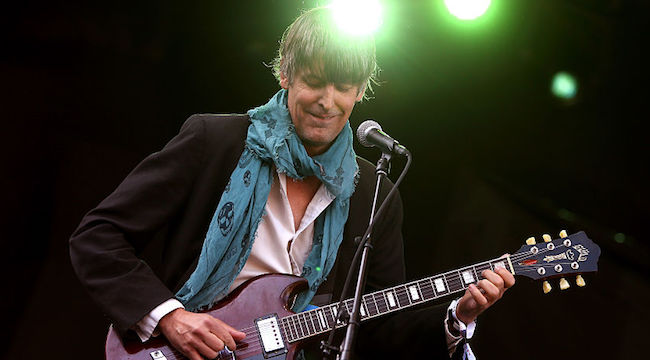 There's a line in The National's "So Far Around The Bend" where frontman Matt Berninger summed up the state of being an indie rock fan in 2009: "You've been humming in a daze forever / Praying for Pavement to get back together." But a year later, it was almost as if Berninger had willed the impossible to become possible, when Pavement did reunite after a more than ten-year break in 2010, playing festivals and headlining dates around the world before unceremoniously calling it quits again before the end of that year.
It's strange to think that in a few years, it will be the same duration for this current Pavement disbandment as it was the first time around. And, that also means it is about time to start clamoring for Stephen Malkmus and company to get the band back together.
In a recent interview with Italian radio station Radio Cittá Del Capo (as pointed out by The Line Of Best Fit), Pavement's guitarist and sometimes-singer Scott Kannberg faced the dreaded question of a possible Pavement reunion, and gave un unexpectedly hopeful response. After admitting that the band hasn't engaged in actual planning yet, he noted "There has been some talk about out 30th anniversary in 2019 and maybe doing some stuff," before adding a tease of "stay tuned."
This is a couple years off and a lot can happen between now and then. Still, it is a positive sign when a core member like Kannberg gives such a specific time table for a possible Pavement reunion. Maybe we just need Berninger to write another song about it for it to come true.