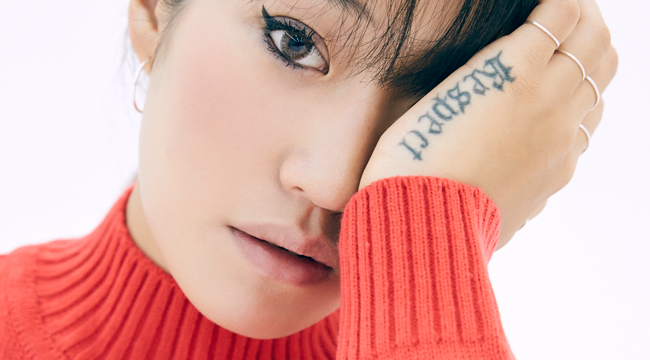 Berlin-based DJ and producer Peggy Gou is shaping up to have an incredible 2018. Today she's announced her brand new Once EP, due out this March via Ninja Tune, with the release of "It Makes You Forget (Itgehane)."
Though she's used her voice on tracks before, this marks the first time the artist has actually sung on one of her own songs. Its six and a half minutes are a loose blend of house and electro, with infectious, dynamic percussion laying the groundwork for the song's basic rhythmic and melodic elements. Gou's vocal delivery is straightforward, resisting the song's compelling drive and adding some welcome tension to the mix.
The Korean-born artist hasn't just come out of nowhere. In 2016, she released a stream of four EPs, via REKIDS, Phonica White and Ninja Tune imprint Technicolour. She then spent 2017 refining her live set: from Glastonbury to Dekmantel, from Berlin to Rome, to Singapore and San Francisco, Gou has honed her skills in clubs across the globe.

In a press release, Gou reveals that on Once, her influences are just as well-traveled, saying:
"I really wanted to represent different styles and moods on this EP, from 'open air' warm-up vibes to 'proper party.' I tried to draw on all my influences of the last few years, from electro, African music, early 90s house music and also techno, especially Maurice Fulton and DMX Krew."
Once will be released on 3/2 and is available for pre-order here. Listen to "It Makes You Forget (Itgehane)" above, and check out the tracklist below.
1. "It Makes You Forget (Itgehane)"
2. "Hundres Times"
3. "Han Jan"