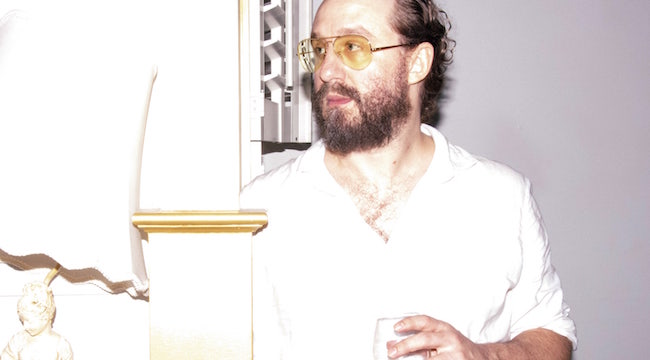 It's been five years since Phosphorescent, real name Matthew Houck, released Muchacho, his critically acclaimed sixth album, back in 2013. It's taken a while, but now he's ready to drop his seventh album. He announced C'est La Via recently with the upbeat "New Birth In New New England," and now he's back with another single, "Christmas Down Under." The patient six-minute track is highlighted by soothing pedal steel guitar throughout and Houck's lightly vocoded vocals, making for an experience with feet in the past and present, akin to an alt-country Bon Iver.
Houck says that even though there were long periods between his previous record and the new one that he didn't even touch an instrument, it still felt like he was working on the album the whole time:
"Weirdly enough, this whole time I felt like I was working on an album — even when there were long stretches when all the stuff was pushed under a tarp, and I was building walls, painting, running wires. At one point, I don't think I even touched an instrument for four months. There's a piano at the house, but I wasn't actively doing any composing. But I knew there was a record I wanted to make. It did take long enough that the idea of what it was going to be had time to mutate."
Listen to "Christmas Down Under" above, and learn more about the album and Phosphorescent's upcoming tour dates here.
C'est La Vie is out 10/5 via Dead Oceans. Pre-order it here.