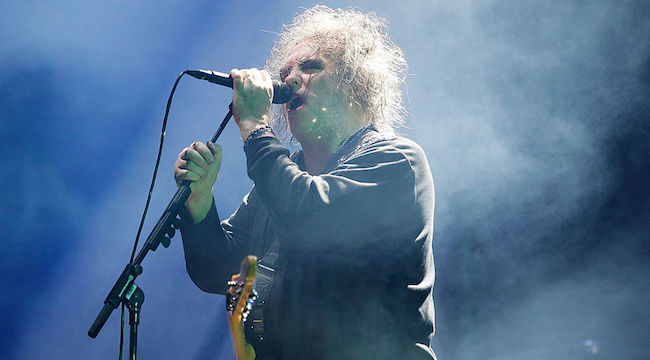 Artist-curated festivals might be the biggest trend in live entertainment, with everyone from The Growlers, Hundred Waters, Tyler, The Creator, Bon Iver, and The National in on the fun. A festival like Sled Island in Canada does a yearly curator, keeping things fresh in terms of vision. But no other event has the history of artist curation like London's Meltdown Festival. Over the last 25 years, it has had a murderer's row of musicians work with the fest, including Yoko Ono, Jarvis Cocker, Nick Cave, Patti Smith, Massive Attack, Anohni, Scott Walker, Morrissey, MIA, David Byrne, Ornette Coleman, Lee "Scratch" Perry, and frickin' David Bowie.

So, with that kind of pedigree, the 25th-anniversary curator isn't that big of a stretch: The Cure's Robert Smith. Today, Meltdown announced the initial roster of artists set to play the event, and it is almost as stacked as their curator history. Nine Inch Nails, My Bloody Valentine, The Libertines, and Deftones are all set to appear at the British festival, with acts like The Notwist, Psychedelic Furs, Mogwai, Manic Street Preachers, Placebo, 65daysofstatic, Alcest, The Anchoress, Kristin Hersh, Kathryn Joseph, and MONO also set to play. Impressively, the event promises more acts still to be announced.
"Curating this 25th Meltdown festival is a dream come true, a fantastic experience," Robert Smith said in a statement. And while The Cure is not yet featured among the artists, it is not uncommon for the curator to perform as well at Meltdown. Robert Smith's Meltdown festival will take place across London's Southbank Centre from June 15-24. Tickets go on sale next week, with priority to Southbank Centre members. More information is available here.