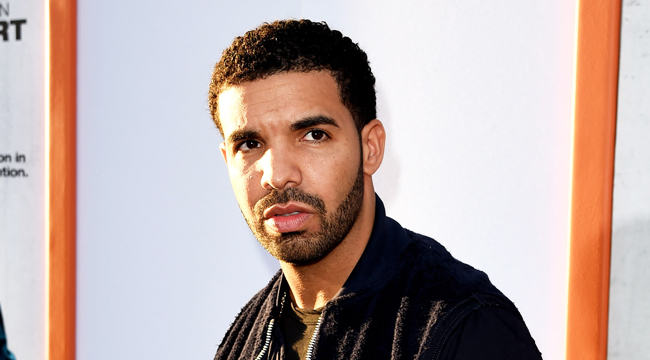 Oh no. You've probably seen some people get friendzoned in the past, but you've never seen anyone get it as badly as Drake got friendzoned by Serena Williams at Wimbledon on Friday.
To set the scene, Drake attended Williams' semifinals match against Maria Sharapova, then showed up at her press conference after, because why not? A reporter kind of insinuated that there may be something more than just "a friend wants another friend to win the most prestigious tournament in tennis" going on. Then, this happened, via the Associated Press:
Williams rolled her eyes. Drake laughed, leaned forward and covered his face.

"We've been friends for, like, so many years," Williams said. "Just like family."
We usually don't see this kind of ferociousness out of Williams unless it's on the tennis court. The two were rumored to have dated in 2011, which led to beef between Drake and Common, but this probably confirms that nothing happened between the two.
Let's see how Drake's doing…
Poor guy.
(Via Gawker)