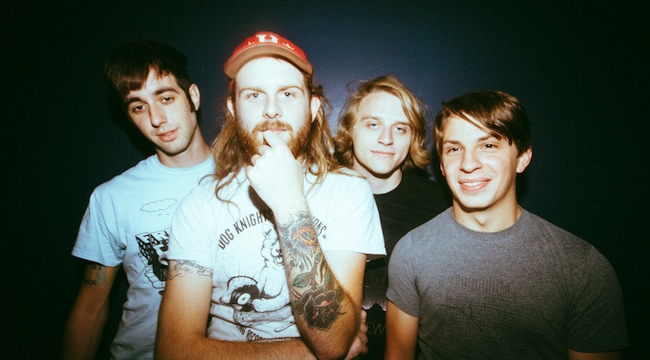 Sorority Noise's You're Not As ______ As You Think was one of the albums we most looked forward to last year, and now the band is back with more of it. Following in the footsteps of groups like The Shins, the band is revisiting the record to approach it from a different perspective: They just announced YNAAYT, a re-arranged, stripped down version of their 2017 album. This announcement is accompanied by an appropriately serene and emotional cover of Leonard Cohen's "Chelsea Hotel No. 2." YNAAYT is set to be released on March 16th via Triple Crown Records.

The band says of the album:
"We got together in the summer of 2017 and rearranged You're Not As _____ As You Think with strings (performed and arranged by the brilliant Michael Underwood) as well as other instrumentation to evoke a different perspective for the songs and record as a whole. We replaced 'Where Are You?' with a cover of Leonard Cohen's 'Chelsea Hotel No. 2' and it's streaming now. YNAAYT will be released on the one year anniversary of the record released before it. Thanks so much for your support and we hope you enjoy."
Sorority Noise has also made some changes in the tracklist from the original album: As they wrote, the Cohen cover replaces "Where Are You?," and there's also a new closing track called "Windowwww." Listen to the cover above, check out the album art and tracklist below, and read our interview with the band's Cam Boucher here.

1. "No Halo (Rearranged 2018)"
2. "A Portrait Of (Rearranged 2018)"
3. "First Letter from St. Sean (Rearranged 2018)"
4. "A Better Sun (Rearranged 2018)"
5. "Disappeared (Rearranged 2018)"
6. "Car (Rearranged 2018)"
7. "Chelsea Hotel No. 2"
8. "Second Letter from St. Julien (Rearranged 2018)"
9. "Leave the Fan On (Rearranged 2018)"
10. "Windowwww"