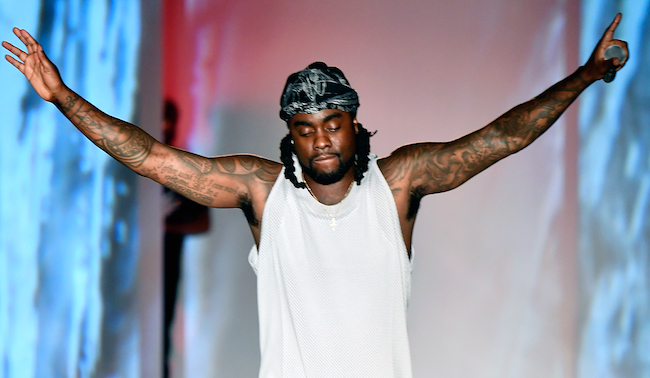 From the start, Wale has never been a rapper afraid to cater to the women, get in touch with his softer side and revel in romance, even in the ultra-masculine world of rap. It's been a calling card throughout his career, and he's showed a natural inclination to create music in that realm, so Wale hopping on SZA's marvelous hit "The Weekend," makes perfect sense and does not disappoint.
Opening with a bit of spoken word, Wale delves into the world of infidelity from a man's perspective, painting the "primary chick" as "dry" and "non-passionate" and the side chick as "the one I laugh with." From Wale's position, monogamy isn't for the weak hearted, and he's not ready for that. So, much like SZA — with whom Wale previously collaborated with on 2015's Album About Nothing standout "The Need To Know" — he weaves a tale of a few relationships he splits his time between, but makes it clear that just because he's dividing his time it doesn't mean he doesn't care for his lover. "Maybe cheaters is sociopaths," he says at one point before adding "Maybe I'm a hoe, and can show you this whole in my heart?" Eventually, he realizes he doesn't want to be split between multiple women, rapping "I'm just trying to see quality over quantity, I'm just trying to say I be trying to live honestly," before SZA hops in to belt out her original rendition of the track.
It's a natural fit, and might as well serve as an official remix, and if Grammy-nominee and critical darling — even Obama loves her — SZA doesn't really need any extra rub for her hit, it can't hurt. Stream Wale's remix of SZA's "The Weekend" below.