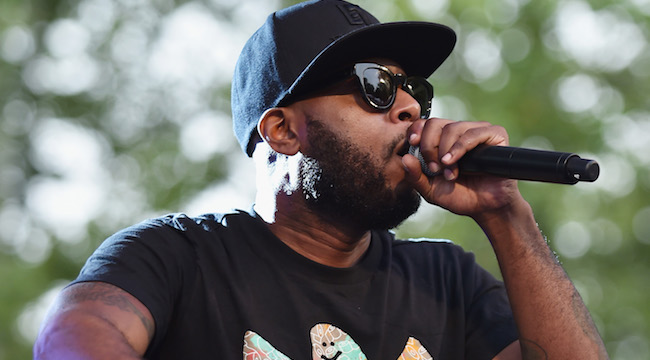 Brooklyn indie-rap icon Talib Kweli says his Black Star partner-in-rhyme Yasiin Bey went a little rogue when he announced that the pair would reunite for a Madlib-produced followup to their game-changing 1998 debut, but he's just as excited as the internet rap fans who lit up social media with their exuberance for the new album.
In an interview with HipHopDX, Kweli revealed that the announcement was news to him. "It looks like it might happen," he admitted. "I found out on the internet the same way y'all did. We've been talking about doing an album with Madlib for years. That's been an idea we've had for so long, but for him to make that announcement … I didn't know he was going to make the announcement."
Kweli posits that the excitement of the Madlib performance appearance prompted him to make the announcement, but that Kweli wasn't put off. "He went to a Madlib show and he got hype. It's not like we discussed it and said, 'Ok, we're going to announce it.' I got off the plane, I landed and was like, 'Oh ok.' It's an idea we have been discussing for a long time, now we just gotta make it happen."
So far, no further plans, tracks, or release dates have been announced, but with the 20-year anniversary of Mos Def And Talib Kweli Are Black Star rapidly approaching, it shouldn't be surprising to anyone when more information finds its way to the digital world.