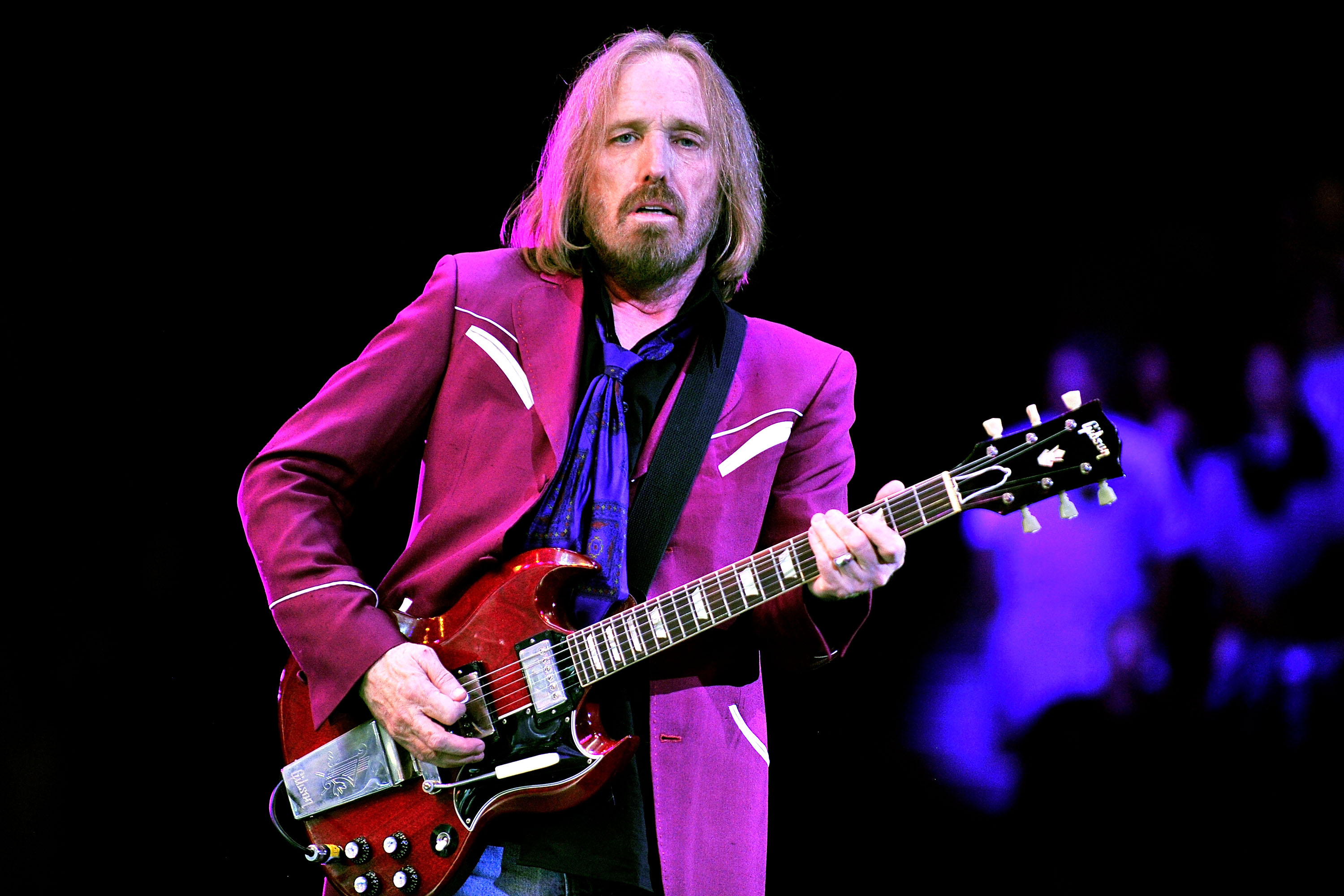 Throughout Tom Petty's four decades in music, he's had tons of major hits. "Free Fallin'," "Refugee," "Don't Come Around Here No More" and countless others have essentially become part of the rock 'n roll lexicon. But while Petty has one of the tightest greatest hits albums of all-time, that doesn't mean his deep cuts should be ignored. Several of Petty's lesser-known tracks are just brilliant as his most famous work. With that in mind, to celebrate Petty's 66th birthday, we're looking at his strongest deep cuts ever.
"No Second Thoughts" – From You're Gonna Get It (1978)
Truth be told, there are several tracks I could have gone with from Petty's criminally underrated second album — "Hurt," "Magnolia," and "When The Time Comes" all could have fit here. Ultimately though, this delightful acoustic number simply stood out the most. It's just a perfect, fun little song that would make for a wonderful campfire singalong if only more people had heard of it.
"Keepin' Me Alive" – From Playback (1995)
Petty wrote this one during the sessions for 1982's Long After Dark. His decision to leave it off the final track list is baffling, because it's one of the most charming, beautiful songs he ever created. The song focuses on the theme of love as a form of escapism from the tribulations of everyday life, which has always suited Petty well. Had it been released when it was originally recorded, it likely would have become a huge hit. As it stands, it's an obscure classic that has long been beloved by Petty fans.
"It'll All Work Out" – From Let Me Up (I've Had Enough) (1987)
Let Me Up (I've Had Enough) is an album that sort of slipped through the cracks. It's lone hit was "Jammin' Me," which didn't even make the track list of Greatest Hits. Still, this album had plenty of great songs on it, the best of which was this reflective ballad that found Petty's marriage at a crossroads. As Petty wonders if his lover would be better off with another partner, and wishes he had been there for her more, it's hard not to empathize. This was one of the most honest songs Petty ever wrote.
"Crawling Back To You" – From Wildflowers (1994)
This one is a live favorite, and with plenty of good cause. Despite the preponderance of great songs on Wildflowers, "Crawling Back To You" still manages to emerge as one of the best. This marked the moment of Petty's career where he began transition from rock 'n roller to singer-songwriter, and the result was some of the most intelligent, thoughtful lyrics of his career.
"Angel Dream No. 2" – From She's The One (1996)
While this song was released as a single, it never got anywhere near the attention it deserved, which was a crying shame, since it was one of the prettiest numbers of Petty's career. A song about walking down the street at night, content with the feeling of new love, "Angel Dream" recalls the theme of "Here Comes My Girl" and "Keeping My Alive," which was that there was no security blanket greater than knowing that you are loved.

"Lonesome Sundown" – From Echo (1999)
Echo was Petty's divorce album after the disintegration of his first marriage, and the results were as dark as you'd expect. Like all good breakup albums, however, Petty's catharsis makes him a rewarding listen if you're willing to subject yourself to the pain. "Lonesome Sundown" finds Petty struggling to get through a lonely evening, and wondering when it's going to stop hurting.
"Dreamville" – From The Last DJ (2002)
Generally speaking, The Last DJ, is one of Petty's more controversial releases. It was his rage against the current state of the music industry, and while he wasn't without some valid points, in the era of poptimism, he can come off like a bit like a grumpy old man. Still, the album still has a lot to offer, like this lovely ballad about Tom's childhood memories of his mother. While the rest of the album talked of Petty's disillusionment with modern music, this song talked about how he came to love rock 'n roll in the first place, and it stands out as the record's finest moment.
"Crystal River" – From Mudcrutch (2008)
In the late 2000s, Petty reunited with Mudcrutch, his pre-Heartreakers band. The result was a record that embraced lengthier songs and more complex, jam-band style structures than we would normally expect from a Petty album. The best of which was this stunning, nine-minute epic, which features some of the most ambitious songwriting of Petty's career. Despite its length, "Crystal River" never gets dull, rather it simply blows you away with its beauty from start to finish.
"Beautiful Blue" – From 2 (Mudcrutch) (2016)
Mudcrutch reconvened for a second record earlier this year, and once again, the results were solid. "Beautiful Blue" is another gorgeous ballad that shows how Petty's songwriting has matured with age. There's a warmth to this song that we routinely see in Petty's best work. When he sings "I want to wrap you up in a beautiful blue," it can't but feel like the song itself is doing just that.