Charli XCX and Troye Sivan have premiered the music video for their song "1999." The artwork for the single, released last week, teased some fun '90s visuals — Charli and Sivan decked out in tiny sunglasses and leather, classic Matrix looks.
The music video is that, times infinity. Charli and Sivan appear in their Matrix getups and dress as about a hundred other pop culture figures. Charli lays on a bed of rose petals, a la American Beauty, poses with a blocky Mac desktop in a black turtleneck, and wears pigtails and a crop top like a Spice Girl. Sivan, a teen heartthrob in his own right, gets to play dress-up as all the classics — goateed and white suited like a Backstreet Boy, at the bow of the Titanic like Leo, curly hair and stud earrings like Justin Timberlake. (He also recreates Eminem's look in "The Real Slim Shady" music video, but that one is almost too accurate, verging on nightmare fodder.) The costume design is really excellent. It's hard to pick favorites, but this recreation of Marilyn Manson and Rose McGowan at the MTV VMAs is killer.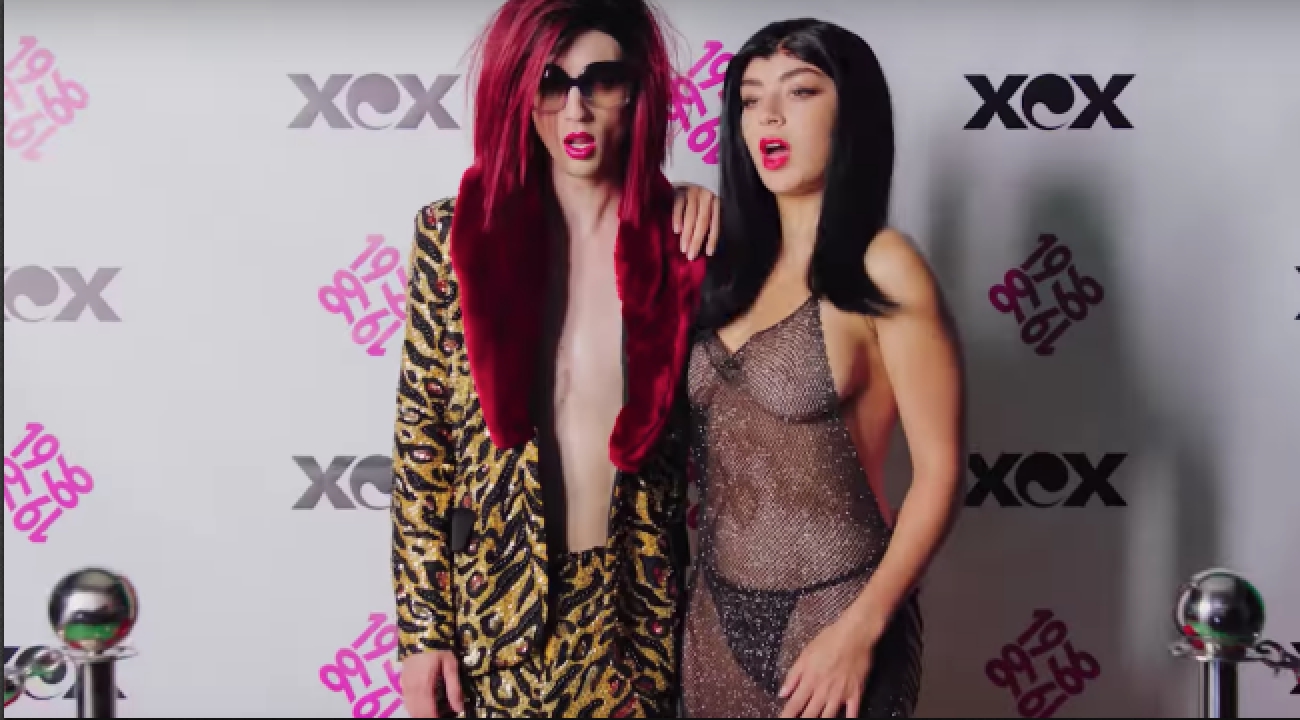 The song itself is a fun party throwback. The synthy beat sounds more 2010 Katy Perry than '90s, but the postmodern pastiche of old and new is part of what makes "1999" so fun.
Watch the music video for "1999" above.