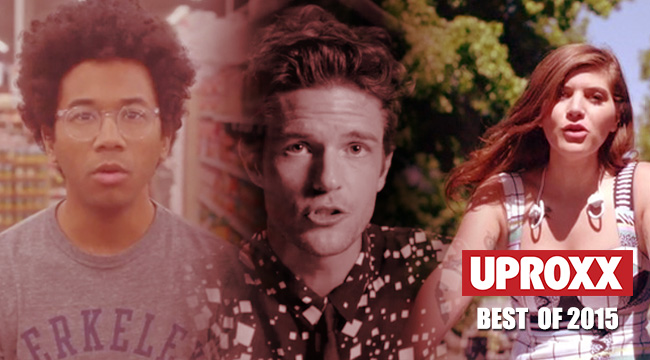 Now that all the votes have been tallied and the rankings have been made, you can finally see what we felt were the best albums and singles of 2015. But yet and still, there were plenty of projects this year that didn't get the acclaim or props they deserved. Here is where they finally get their due. Here are Uproxx Music's Most Criminally Overlooked Albums and Singles.
Best Coast – California Nights
The title track from Best Coast's best work yet was our surprise Song of the Summer winner, beating out the likes of Taylor Swift and Major Lazer. Obviously, the band's Twitter army was a major part of the upset, but the California duo's album was excellent on its own.
California Nights finds Best Coast stepping away from its lo-fi roots, building upon the polished, dream pop from its 2013 Fade Away EP. It captures the vibe of driving around during an L.A. sunset and contemplating life. What's more summer than that?
-Eddie Fu (@eddiefu)
DILLY DALLY – Sore
From the moment that they count in opening track "Desire," DILLY DALLY's debut album Sore puts its foot on your throat and doesn't let up. There have been comparisons made to Hole, and while Courtney Love has become a source of much derision, let us not forget how much Hole rocked back in the day.
Sore is the best album of the year, a triumph of sludgy guitar and visceral vocals. After punching a hole in music for 10 songs, they take it down a knock for the closing piano ballad "Burned by the Cold." It apes The Pogues' "Fairytale of New York," but that's okay, because it is a great ending to a fantastic album.
-Chris Morgan (@ChrisXMorgan)
Brandon Flowers – The Desired Effect
The Desired Effect was Brandon Flowers finally fully submitting to the masters who he has nodded to in The Killers for the better part of a decade. A lush homage to the dance legends of the '80s (of both the indie and pop varieties), Flowers hasn't sounded this forceful since his band's debut in Hot Fuss.
The album is truly a fantastic showcase for him, and it's a shame it wasn't more recognized, because it's a total clinic in control. He's grand and large when he needs to be, and perfectly intimate and small in a flash. It's a wonderful record and, honestly, the reset he needed before going back to any work with his day job.
-Michael Depland (@mdepland)
Mac Miller – GO:OD AM