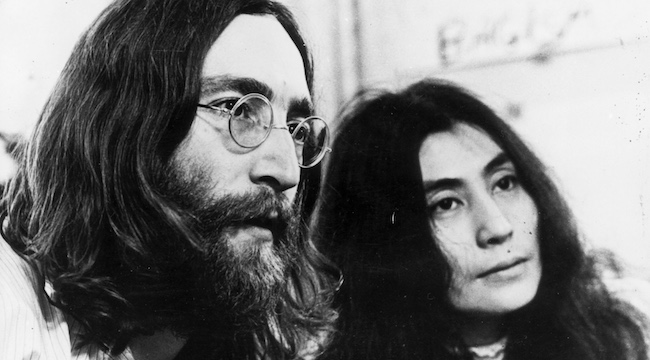 Branding is everything when you're trying to get a product in the hands on consumers, and an easy way to ensure that you're branding will resonate with customers is to model it after something they already know and love. Of course, that strategy can lead to big problems, as one Polish lemonade company just found out: Yoko Ono just forced John Lemon to change its name after taking legal action to halt the sale of the five-year-old company's fizzy beverages.
"Force" is probably the wrong word: As The Guardian notes, John Lemon seemed to back down without much resistance, agreeing to change its name to On Lemon and sell its current stock of John Lemon beverages by the end of October. A UK distributor of the lemonade agrees with the obvious and said that a legal battle surrounding the brand name wouldn't be a good idea: "All of us involved with this product are startups and we couldn't take on someone who is worth many, many millions."
On Lemon says they didn't try to use Lennon's image to promote their business, although the legal action directly disputes that (as does common sense), citing promotional efforts like the Facebook post below, which uses an image of round glasses that are of course closely associated with Lennon.
Joris Van Manen, of the Dutch law firm that represented Ono, summed up the situation simply and accurately: "They were abusing and misusing the legacy of John Lennon to sell their soda."
Let's just hope now that Ono doesn't go after The Simpsons: