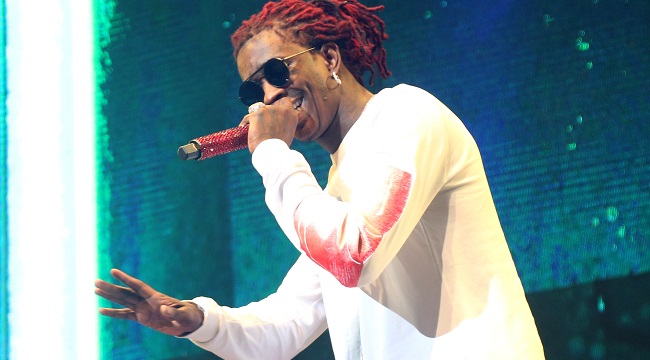 Young Thug may be the new prototype for a streaming-era star, but as it turns out, he's also a pretty decent role model and a bit of a humanitarian.
While Thugger's new album, Beautiful Thugger Girls is gaining both praise and backlash, the rapper born Jeffrey Lamar Williams remembers his humble beginning, and is looking to give back in unexpected ways.
Thursday night, the genre-bending ATL representative reminded fans via Twitter that he was once a teenage parent. He actually has six children, and he makes reference to wanting to be a good dad throughout his music, but on Thursday he placed the focus on an organization that has long been dedicated to helping families make healthy decisions about sexual health: Planned Parenthood.
Stating that both "planned+unplanned parenthood is beautiful," Thugger promised to donate the proceeds from Thursday's show to the Planned Parenthood Federation of America as a show of support to the nonprofit, which has come under fire recently with clinics being closed nationwide as a part of Donald Trump's ACA "repeals."
While some states, such as Maryland, are drafting laws to protect the organization from Republican de-funding efforts, private donations like Young Thug's will help the PPFA continue to provide health services to over 2.5 million patients nationwide. The services provided by PPFA affiliates vary by location, and include: birth control and long-acting reversible contraception, emergency contraception, clinical breast examinations, cervical cancer screening, pregnancy testing and pregnancy options counseling, testing and treatment for sexually transmitted infections,, sex education, vasectomies, LGBT services, and abortion.
Young Thug's contribution, while unexpected, is a fantastic example of the hip-hop ethos of "get rich to give back." Whatever your feelings about his nontraditional music, and his unconventional style, you have to respect his generous heart.