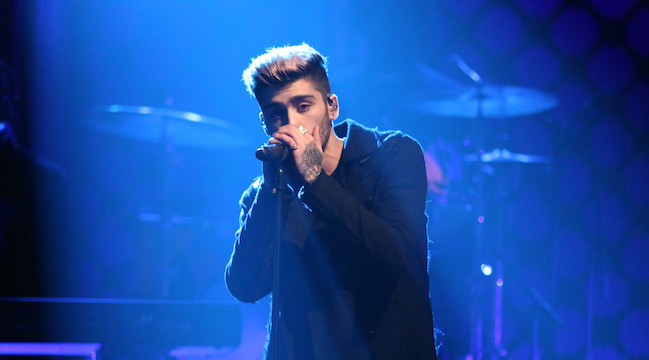 Eagle-eyed fans on Twitter noticed an interesting addition to Zayn Malik's Apple Music page early this morning. The ex-One Direction member, who has released six new singles so far this year, may have finally announced the release date and title for his upcoming album. Zayn's Apple Music page now has an entry for an album called Icarus Falls with a release date of December 14. Zayn and his team have not confirmed the release date or title, but the page for Icarus Falls also includes a snippet of a new song, "Rainberry," which will reportedly drop tomorrow.
If you're worried that we've heard most of Zayn's new material already (he has released six new singles in the past few months), don't worry, because Zayn reportedly has us covered with a whopping 21 new songs. That's right — if the Apple Music page for Icarus Falls is to be believed, Zayn's sophomore solo album will contain 27 songs. (No pressure, but if Zayn decides to tour this album, that'd make for a hell of a setlist.)
Earlier this month, Zayn explained to British Vogue why his album release had been stalled: "We were meant to be releasing around [last] February, March time, but a lot of it comes down to what promotion I'm willing to do."
The album's tracklist includes most of the new songs Zayn has released since his 2016 solo debut, Mind Of Mine, with the exception of his collaboration with Sia, "Dusk Till Dawn."
Listen to a snippet of Zayn's new single "Rainberry" here.