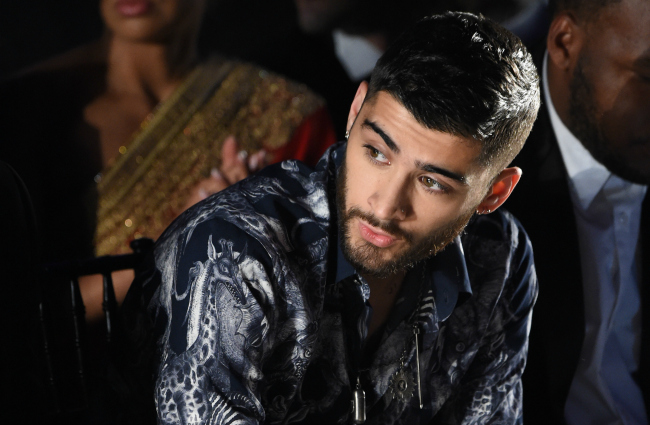 Zayn Malik might have been the one who left One Direction — shattering the hopes and dreams of 1D fans everywhere — but that doesn't necessarily mean he's done with boy bands. Well, kind of. The Hollywood Reporter has broken the news that Malik will be teaming with legendary TV producer Dick Wolf for a new series centered around the pop world and, more specifically, boy bands. Wolf, for those who aren't familiar, is the creator of the Law & Order franchise and all of its spinoffs as well as the Chicago franchises (Fire, P.D., Med, Justice, Animal Control*.)
Now, those who are familiar with the dedicated detectives who investigate these vicious felonies might wonder why these two would team up; the world of pop music isn't as gritty as the seedy underbelly of the big city. THR explains:
"Titled Boys, the project centers on the formation of a hugely successful boy band and captures all the excitement, competition and fun, but also takes an inside look into the pressure that come with the success…

Added [executive producer] Noelle Wolf: 'We were intrigued by the synergistic potential that Zayn brings to the project. Boys will be a show that's totally integrated on broadcast and digital platforms. Casting and original music will be major components, giving the show promotional potential on multiple levels.'"
It seems that the series will have original music, making the show the network's first foray into an episodic musical project since 2013's Smash.
*Not yet, but probably.