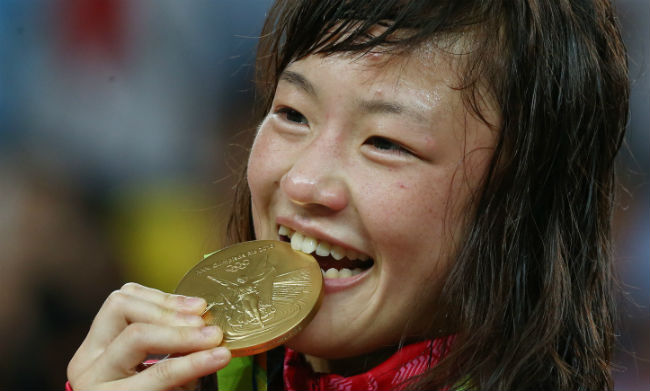 The 2020 Olympics in Tokyo are going green. And whatever other color your electronic waste might be.
Thousands of medals given to winners, runner-ups and second losers in the Japanese Olympiad will be made of recycled materials, according to Jackie Bamberger of Yahoo Sports.
Organizers are hoping to construct 5,000 gold, bronze and silver medals from recycled mobile phones and other electronic items. Collection boxes will be placed outside post offices and cell phone stores until the goal of eight tons of medal is met.

"A project that allows the people of Japan to take part in creating the medals is really good," said Tokyo 2020 sports director Koji Murofushi. "There's a limit on the resources of our earth, so recycling these things will make us think about the environment."
It's not the first time medals have used recycled materials. Recycled materials were used in part for the medals at the 2010 Vancouver Winter Olympics, as well as the Rio Olympics last summer. Still, that seems like a whole lot of trash needed to make 5,000 medals. Electronic waste is full of precious medals and other valuable materials, albeit in small qualities.
"There's gold in waste – literally," European Commissioner for the Environment Janez Potocnik told the BBC in 2014. "It takes a ton of ore to get 1g of gold. But you can get the same amount from recycling the materials in 41 mobile phones."
The last Olympic gold medal from the Rio Olympics had just six grams of 24k gold in it, so maybe this isn't so crazy. Besides, a gold medal made of trash isn't any less valuable than one mined from new ore. It might even improve your call quality if you wear it around your neck in a dead zone. That's value added!