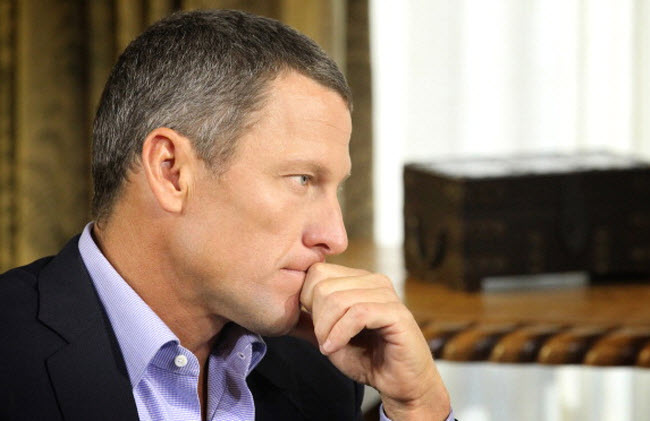 On December 28th, Lance Armstrong and his girlfriend, Anna Hansen, left a party in Aspen, Colorado. According to police, Armstrong got behind the wheel of his SUV and hit some parked cars. When officers showed up to the scene, Armstrong's girlfriend said she was driving.
Police say Hansen told them she had been driving home from a party when she lost control of Armstrong's SUV, hitting the cars. But Hansen eventually told officers Armstrong was driving, and they both decided to let her take the blame.
And here's the kicker: Lance let his girlfriend take the blame "to avoid national attention." Because yes, that's the thing that will tarnish Lance's pristine reputation—the hitting of parked cars and not the outright lying about PED use for over a decade. Not the skewering of teammates and friends. Not ruining other people's lives with his deceit. Nope, it was the parked cars everyone!
[AP]