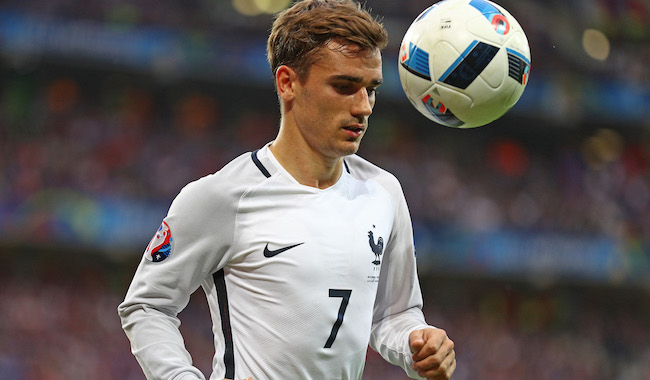 French soccer fans are growing quite excited during the Euro 2016 tournament this year, and not just because of their team's impressive performances on the pitch.
In fact, even non-sports fans are getting worked up during games. And it's all because of one player and his butt.
Antoine Griezmann is a 25-year-old Frenchman who usually serves as a forward for Atletico Madrid, but he's spending some time this summer representing his country in the international tournament. He's been playing pretty well, but it's probably safe to say that people haven't even noticed because they're too busy staring at his heiny.
In fact, Griezmann's butt has become so popular that a hashtag #LesFessesDeGriezmann (translated to "the buttocks of Griezmann") has become a thing on Twitter.
There's this lovely lady, who says "I'm sorry but his ass is making me lose my mind."
And then there's this, which proclaims the butt is "sweet as honey."

This person wants us to "just look and appreciate."
Hell, this lady is even going as far as to call it the "eighth wonder of the world."
Even English-speakers are starting to catch on and join the bandwagon. Or is it the buttwagon? Whatever, they like his butt, too.
Well, even if France doesn't win the Euro I'd say this dude is primed to go home as the tournament's MVP. Who needs a trophy when your butt inspires a hashtag and worldwide appreciation? Trophy butt > actual trophy.
(Via Buzzfeed)