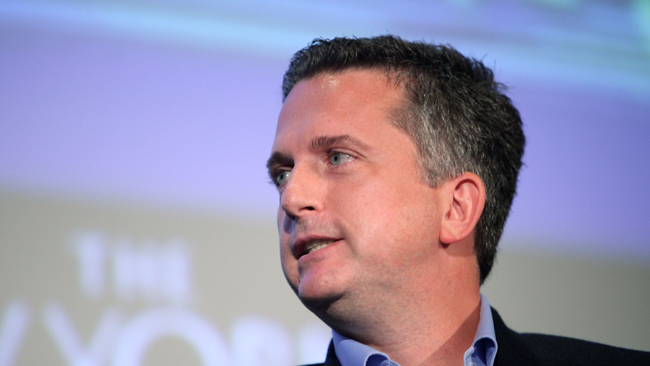 Since he was hired by ESPN in 2001, Bill Simmons has become one of the most popular media personalities in America. His brand of unabashed fan enthusiasm mixed with pop culture references resonated with a generation of internet readers and influenced many young writers.
His rise to fame and power at ESPN hasn't dulled his opinionated nature, which has often rubbed his bosses the wrong way, leading to multiple confrontations and a couple of suspensions. It now appears that things have finally come to a head. Rich Sandomir of the New York Times reports that Simmons is leaving the network:
This was shortly followed by the full statement from John Skipper, via ESPN VP of communications Josh Krulewitz:
I decided today that we are not going to renew Bill Simmons' contract. We have been in negotiations and it was clear it was time to move on. ESPN's relationship with Bill has been mutually beneficial – he has produced great content for us for many years and ESPN has provided him many new opportunities to spread his wings. We wish Bill continued success as he plans his next chapter. ESPN remains committed to Grantland and we have a strong team in place.
Grantland was Bill Simmons' creation after he spent years on ESPN's Page 2 (their now-defunct opinion and pop culture wing), and he has served as editor-in-chief. So far, no details have emerged about who would take over for Simmons, and no word from the man himself about the split or his future. What we do know is that the landscape of online sportswriting is about to change.
UPDATE: Here is the New York Times' full story on the separation.