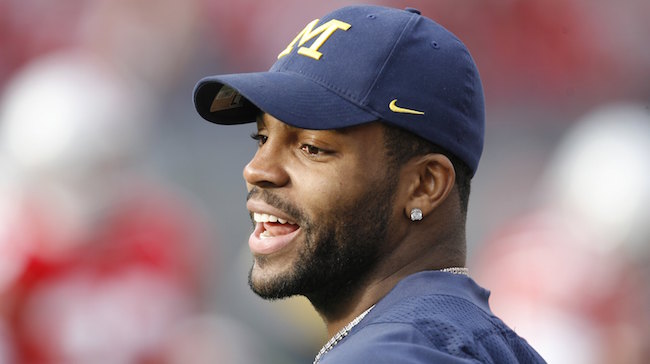 When Michigan hired Jim Harbaugh, the expectation in Ann Arbor was that he would bring the program back to national relevancy as a competitor for national championships. While there's little doubt the Wolverines are better than they were under Brady Hoke, they have not become the title contenders most had hoped in Harbaugh's first three years.
Entering Year 4, there were no more excuses that he didn't have "his guys," and with star transfer quarterback Shea Patterson, Harbaugh seemingly had his quarterback and the defense was expected to be among the nation's best yet again. On Saturday night, Michigan rekindled their rivalry with Notre Dame in what most considered an evenly matched game (the spread swung from ND favored slightly to Michigan favored slightly before kickoff).
After one quarter, the Wolverines trailed 14-0 and were never able to fully recover, losing 24-17 and continuing a streak of losing against top competition (particularly on the road). As Michigan was falling well behind the Irish, former Wolverines star and current Big Ten Network analyst Braylon Edwards ripped into the team on Twitter. While the tweet was eventually deleted, the damage was done and he was placed on indefinite suspension by the network for ripping one of the conference's top teams.

It's an interesting situation, because Edwards is on the Big Ten Network in part because they love his connection to Michigan — it's also partially because he's quite good at his job. That passion is something networks love from their former player analysts, but for a network that is partially owned by Fox and partially owned by the conference itself, calling one of the flagship programs in the conference "trash" did not sit well.
Edwards deleted the tweet, but he stands by the general message. In a follow-up tweet he pointed out Michigan's poor run of late against rivals and top competition as evidence for why his frustration with his former program is warranted.
Hopefully Edwards won't lose his job over a tweet that wasn't vulgar and really didn't cross a line beyond calling Michigan "trash" (which is fairly tame compared to the reactions from some other Michigan alums on Saturday). Networks obviously don't want to bite the hands that feed them, but part of the allure of the Big Ten Network (and SEC Network and others) is the connection of former players to their programs and how much they care. They love when they're celebratory, but part of that is disappointment and frustration when the program is struggling and if you want that authentic experience, this is how many fans of Michigan feel right now.