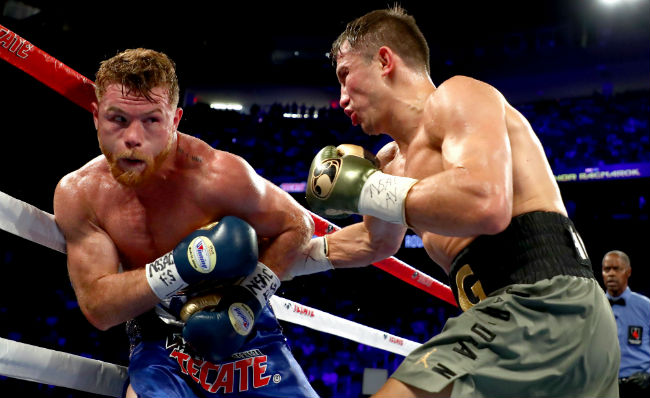 Gennady Golovkin and Canelo Alvarez fought on Saturday night in what was, apparently, a draw. Many fans thought differently, including two judges, each of which gave the fight to a different fighter.
The major Las Vegas fight is likely the start of a long string of rematches between the two fighters who put on a show on Saturday night. Both have already agreed to stage a rematch in the future, and both claimed victory in part after the match.
But the reality is the judge's decision, which was a draw. Much of the Internet's reaction was in favor of Golovkin, who most thought won a majority of the match's rounds. There was plenty of firey Tweets late Sunday night.
There was also important gambling news to digest.
Maybe this guy should have added another dimension to his chess board.
Here's another bad beat, though if you don't place the bet perhaps it's not a bad beat after all.
In any event, Golovkin threw more punches, while Alvarez threw more power punches and connected on more of them as well. GGG, however, threw and landed nearly twice as many jabs as Alvarez. That meant many fans directed their ire to the third judge, who scored the fight a 114-114 draw.

Then again, there was Adelaide Byrd, who scored the fight 118-110 in favor of Alvarez.
Suffice to say, she didn't make any new friends on Saturday night.
This was actually one of the more tame responses
This fan, for example, basically became Kevin Durant on Twitter and demanded jail time for the judge.
Many fans were in disbelief that the fight was a draw.
Cue your obligatory "I stole the feed" joke.
This is basically correct, though at this point the meme is getting a bit old.
And then there's always that one guy who says you were watching the wrong thing.
Don't worry. It seems extremely likely everyone involved will get another go at this in a few months.