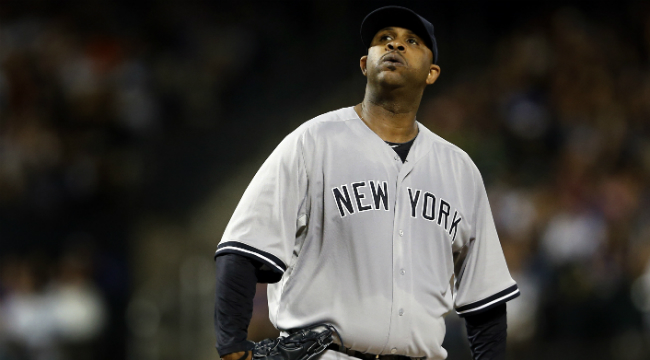 Just a day before the New York Yankees are scheduled to start their postseason with a winner-take-all Wild Card game against the Houston Astros, their playoff pitching plans were drastically altered when the team announced that workhorse starter CC Sabathia has checked into a rehab facility for alcohol abuse.
Even amidst what has apparently been a prolonged struggle with alcoholism, Sabathia had been pitching at his best during the month of September, with a 2.17 ERA over that period to bring his season ERA down to 4.73. Sabathia was slated to be part of the Yankees' four-man post-season rotation with Masahiro Tanaka, Michael Pineda and Luis Severino, and it's unclear at this time who will take his spot. But as Sabathia said in his statement, the primary concern is with his long-term health, both for him and his family.
This turn of events is a complete blindside, especially because on the surface, it's not connected to any single moment. It does give one pause, however, when looking back at this picture of Sabathia during the Yankees' celebration upon clinching their Wild Card berth on Oct. 1: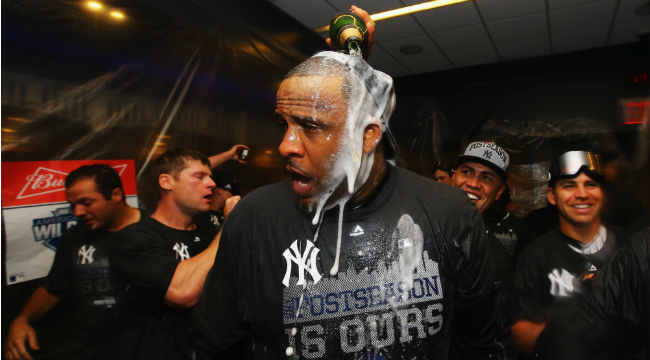 It's been less than five days since that picture was taken, and now Sabathia is in rehab. It can't make John Ryan Murphy feel good about what he said to reporters during the celebration:
https://twitter.com/JimmyTraina/status/649782111919046657/video/1
It was funny then, but now it makes you wonder if Sabathia's teammates were at all aware of his problems.